Modeo exec Michael Ramke to be featured speaker at Texas gathering June 28
The Texas State Wireless Association is holding their quarterly luncheon on June 28 at the Hilton Garden Inn, 7979 Willow Chase Blvd, Houston.
An educational session from 9:00 a.m. to 10:30 a.m. will discuss ASTM Phase 1 standards with guest panelists David Downard of Providence Engineering & Environmental, and Chuck Salsky of LFC, Inc.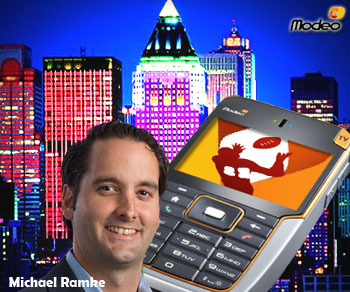 Guest speaker during the luncheon which begins at 12:00 p.m. will be Michael Ramke, President of Modeo. Ramke leads all of Modeo's operations and initiatives, including the recently launched live commercial quality mobile TV beta service in New York City. Ramke previously served as the vice president of marketing and business development for Modeo, a subsidiary of Crown Castle International Corp., and was responsible for content aggregation and programming strategy, customer acquisition and sales strategy, marketing and branding and industry relationship development.
Ramke has more than 10 years of experience in the wireless and communications industry. While working as a senior consultant with the Houston office of KPMG, he led the due diligence process for the initial asset acquisition of Crown Castle in late 1994 and joined Crown Castle full-time in 1996 as one of the company's first employees, then serving as vice president of corporate development.
The cost for the luncheon is $35 per person. Registration and payment can be made on the association's web site at www.txwa.org.