Job Boards


Where the best companies & employees start before the hiring begins
Two great resources!
And as a service to the industry, they're always free!
Employment Tracker – It's the state of the industry

Training


If you can't find a training course in our calendar, it's most likely not available
Wireless infrastructure training
The Resource Section provides every course you'll ever need for in-house, on site or on line training
Easily search by Date, Course type, Company, State or Region
Safety Resources


Services and information that help America's wireless workers stay safe

Safety Services Since 2004
Standards

Overviews of key structural and safety standards you'll need to know about
The Blue Book

The industry's best Buyer's Guide with over 1,200 suppliers & contractors
Advertising


Eleven years and running as the nation's most effective advertising medium
Target market you customers
Dozens of opportunities are available to fit any company's budget
With thousands of daily viewers you'll be able to reach out to new and existing clients
Consistently #1 in sales leads
Loading...
8,618
Jobs posted
Last 12 Months
361,260
Blue Book
Ads Opened
205,734
ESL Jobs Rolled
Last 12 months
19
Years As Leading Wireless
Construction Website
New Products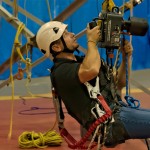 SAC Wireless is the first company to equip all of its tower crews with powered rope ascenders
Read More
Recent News
June 6, 2023
Valmont has completed an industry-first, piloting an unmanned 77-mile beyond visual line of sight (BVLOS) drone operation, enabled by T-Mobile 5G. Traditional methods for infrastructure monitoring typically require extensive manpower, manned aircraft operations or ground-based inspections, which involve significant...