Service Information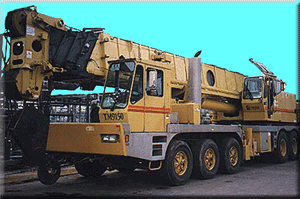 Crane Services
Crane company services are required for most tower erection projects unless the structure is small and light enough to be installed with a boom truck (see Boom Trucks, Leasing, Rental, Sales ).

Some tower erectors will use a gin pole and hoist to erect their towers; sometimes it's the only alternative based upon the site location and structure height. Hydraulic conventional truck or rough terrain cranes are the most commonly used for tower and monopole erection and equipment building offloading.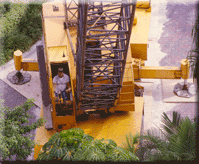 Although there are a few national crane service companies, their footprint of coverage doesn't provide services in every state. When looking for a crane company, depending upon the location of your job, check an adjoining state's offerings as well. Mobilization and demobilization hours can considerably impact your erection costs.

When requesting a proposal, provide the crane company's representative with as much information as possible including site conditions, total pick height requirements and shelter or section weights so that the most effective and most economical type of crane can be selected for the project. Sometimes it will be necessary to fly up legs and panels separately so that safe working loads are not exceeded when erecting a tower.

On colocate sites, sometimes access for a truck with a shelter and the crane is an issue. You and/or the crane operator need to figure out where you can get the crane and the truck setup for the pick. It may be necessary add to your proposal the cost to temporarily remove fencing.

Location, location, location
Whether for a tower or a shelter installation, you need to assess the route the crane will take to the site. You might be traveling over roadways that were not designed for heavy traffic or access by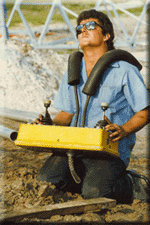 larger vehicles. You may run in to overhead obstructions such as low bridges, overhanging tree branches or sagging utility lines. Also, there may be bridges that aren't rated for the equipment's tonnage. Identify if there are culverts that may not be in good shape that could be damaged by the weight of the crane.

Asphalt parking lots or drives may also pose a problem. Document the condition of surfacing that is not in good repair, so you don't pay for damage that occurred
before you brought in the equipment. Matting may be needed over soft soils or asphalt surfaces for both crane access and set up. Small quantities of mats may be brought out on a truck that is also bringing out rigging and, if needed, counterweights. Otherwise, another truck has to be utilized for the mats. Many times mats can be laid out with equipment already on site, such as an assist crane, boom truck, excavator, or backhoe.

On smaller construction parcels you need to evaluate the space that you have to work in for tower erection. If the site is too small it might be necessary to make use of property that is not contained within the lease area to set up the crane and layout the tower sections. The access road might be needed for the tower assembly area. Sometimes the crane has to be brought in first, allowing for the tower sections to be partially assembled in the road before they are
stacked. Other times you might have to work on the weekend when you're required to block off a section of a parking lot or driveway.

Ensure a safe pick
There are crane companies and there are professional lifting companies. Inquire about your crane company's safety record to ensure that the operator can provide a safe working environment for your employees. Some project managers will require your crane company to present their critical lifting procedures for review prior to construction.

Pricing for a crane and operator will vary based upon the project location, its distance from the crane service and the type of equipment required to meet your weight and height requirements. The following average pricing is from multiple crane service companies throughout the country for a few crane sizes. Variances, depending upon location, can be as considerable. Identify any hourly minimums charged. Check to see if there are any permits or police required. Some areas levy local and/or state taxes.
Crane Rentals

Description

Main Boom

Jib

Price (Hr.)

8-Hr. Min.

Overtime Hr.

40 Ton Hydraulic

90'

30-54'

$130

$1040

$170

75 Ton Hydraulic

125'

32-56'

$175

$1,400

$215

*150 Ton Hydraulic

160

33-58'

$270

$2,160

$330

*(Requires 2 Trucks Hauling counterweights at a total of $1,200
Assist the crane operator to ensure a safe lift
If you're on the ground when a crane is being utilized, it's a benefit to your employees and others on the site if you look out for improper operation. Don't assume that the operator is aware of safe operating procedures. Watch out for:
Outriggers, tires and crawler tracks raised off the ground. This condition is inviting a catastrophic failure because the crane is being overloaded or is on uneven ground.
Operations too close to power lines. Observe the following distances:
| | |
| --- | --- |
| Power line voltage phaseto phase (kV) | Minimum safe clearance(feet) |
| 50 or below | 10 |
| Above 50 to 200 | 15 |
| Above 200 to 350 | 20 |
| Above 350 to 500 | 25 |
| Above 500 to 750 | 35 |
| Above 750 to 1,000 | 45 |
Riding the line. If the crane does not have an approved personnel basket and is rated for personnel lifting, it is in violation of state and federal safety regulations for personnel to ride the line.
Cranes operating near a trench, excavation or recently compacted soils. Although there may be some cribbing underneath the outriggers, this will not ensure that there will not be earth movement causing the crane to tip over.
A crane that is noticeably out of level while operating will be affected by a side force when picking a load and it will cause the crane to tip over.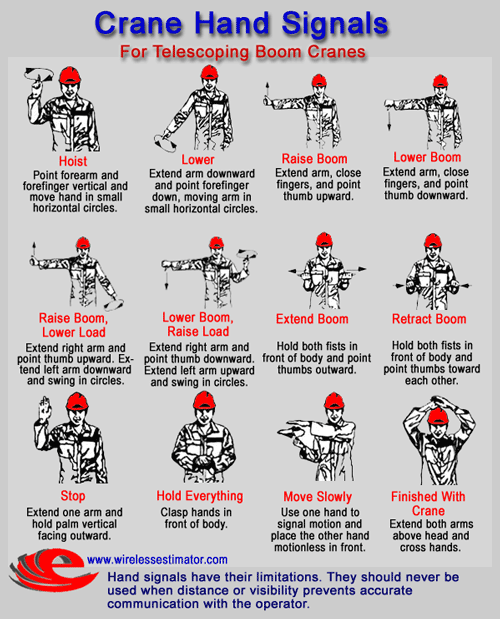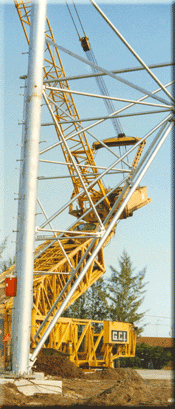 Basic Ground Rules For Signaling
Only one person should signal the operator, but anyone can give the stop signal and it must be obeyed immediately.

Signals should be clear and, wherever possible, barehanded.

The load should be directed so that it never passes over anyone.

Operators should not make a move until they receive and understand the ground man's signal. If contact between the operator and ground man is broken for any reason the operation must stop.

Some situations call for two signalers. For example, during a a concrete pour or equipment lift to a rooftop, one signaler will be required to direct the lift while the other directs the drop.

Where a difficult lift demands voice communication, use two-way radios instead of hand signals.