Carriers leasing space on Riverhead, New York's water towers have filed federal lawsuits claiming the Riverhead Water District is trying to "strong-arm" them into paying more by not allowing technicians onto the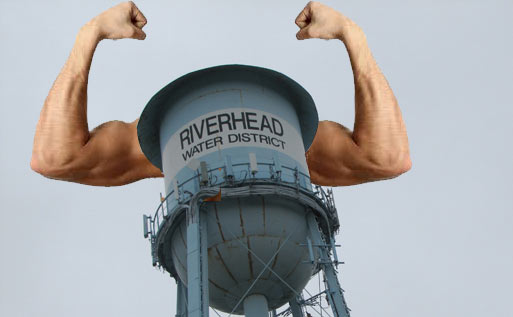 properties to repair and upgrade equipment until they agree to the new terms which the carriers believe are too high
MetroPCS has leased space on the water tower on Route 58 and is claiming the water district attempted to raise its rates after the company merged with T-Mobile, according to court documents filed Wednesday.
According to the complaint, "The lease expressly grants Metro the right to replace and upgrade its equipment, but the Riverhead Water District refused to give access because it believes it can strong-arm Metro and force Metro to renegotiate the lease to the Riverhead Water District's advantage.
T-Mobile is making similar allegations reporting the same concern that they have regarding a water tower that they rent space on at another location.
MetroPCS claims the water district also wants to shorten its current lease term and charge substantially more rent as a condition to allow the carrier to upgrade.
There also appears to be a concern by the tenants the new lease  rates are too high because a private consultant recommending the rates gets a healthy cut of the city's income from the sites.
In addition, the consultant is recommending that a water district employee must be on-site during upgrade work and that employee is to be reimbursed $150 per hour by the carrier.
Additional information regarding the Long Island standoff can be found here.