The Second Circuit in New York on Monday upheld a decision by the Manhattan federal court in February dismissing Harbinger Capital Partners LLC's $1.9 billion suit claiming three GPS makers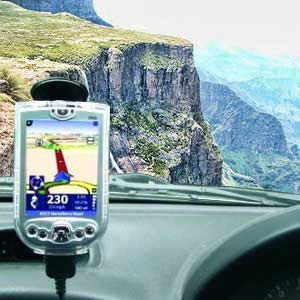 hid market information and drove its startup LightSquared Inc. into bankruptcy.
The court said it found a lack of a relationship between the companies, Garmin, Trimble and Deere and the hedge fund.
LightSquared still has claims against the parties being litigated in the Southern District of New York.
Lightsquared's request to the FCC to transfer is wireless spectrum into a newly-formed company led by Chairman Ivan Seidenberg, former chairman and chief executive officer of Verizon Communications, and former FCC Chairman Reed Hundt, was approved on Friday.
Former LightSquared's leader, Phil Falcone, the head of Harbinger, is not part of the management group. Harbinger was required to give up much of its equity and all of its operational control of LightSquared under the Chapter 11 restructuring plan.
In the original suit, Harbinger accused the GPS firms and an industry group of misleading it about signals interference, allegedly contributing to its failure.
The company had filed for bankruptcy in 2012 after the FCC revoked its license to build a planned wireless network over concerns that it could interfere with GPS systems.
In a statement regarding LightSquared's plans, Seidenberg said the company intends to do "everything possible to achieve a reasonable business solution as well as an engineering consensus between wireless broadband and the GPS industry".
"We recognize that our number one job will be to resolve technical issues and liberate scarcely used satellite spectrum that's actually ideal for the cellular industry. I am confident we can reach a mutually acceptable outcome that not only makes industry better off but also benefits consumers of wireless and GPS products."