Jonathan Adelstein, the President and CEO of PCIA – The Wireless Infrastructure Association today moderated a White House summit on the urgent need to train U.S. workers for careers in the wireless industry. Adelstein called on leaders f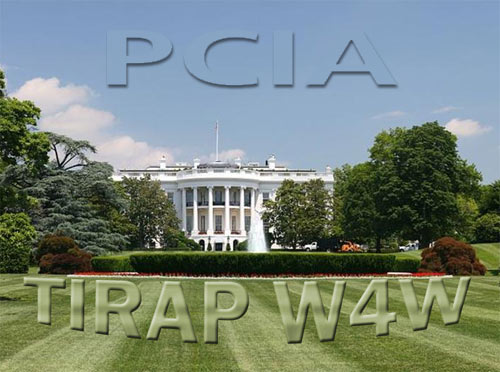 rom industry, government, and academia to work together in developing a safer, more proficient, and more diverse "wireless workforce of the future" to ensure that the U.S. keeps pace with the growing demand for wireless data.
"We are gathering at the White House to collaborate and join forces, so that the wireless industry can meet the complex challenges of fulfilling the exploding consumer demand for mobile data," Adelstein said at the Wireless Industry Workforce Development Summit, which brought together more than 60 executives from a broad array of wireless companies, Federal agencies, and academic institutions.
"Wireless infrastructure will carry the heaviest load in easing the wireless data crunch, at huge capital cost. Our goal is to improve the proficiency of every aspect of the skilled workforce that builds, upgrades, and maintains wireless broadband infrastructure. We need to get the job done safely and properly the first time, so there are no 're-dos,'" Adelstein said, while pointing out the U.S. needs more qualified wireless infrastructure workers.
Summit principals included representatives from the White House Office of Science and Technology Policy, the White House National Economic Council, the White House Chief Technology Office, the Department of Labor, the Veterans Administration, the Department of Defense, and the Federal Communications Commission. Scott Kisting, Senior Vice President of Midwest Underground Technology, Inc., and the Chairman of the governing board of the Telecommunications Workforce Training Apprenticeship Program (TIRAP), also spoke at the conference, as did Kelley Dunne, the head of Warriors 4 Wireless (W4W). TIRAP and W4W have been key PCIA partners on job training initiatives. Also attending the summit were representatives from wireless carriers, infrastructure providers, equipment manufacturers, contractors and service companies.
Adelstein saluted the Obama Administration's recognition that the wireless infrastructure industry is "is crucial to virtually every other industry in the U.S. The Administration understands the role of broadband in creating jobs and economic development, along with improved opportunities for education, health care and so much more. America's connected economy will only succeed if we continue to meet that demand. And we cannot meet future demand without a properly trained and defined workforce."
He also commended President Obama's announcement today that a Department of Housing and Urban Development pilot project is being expanded to provide enhanced broadband access for residents of public housing. Working with mayors, internet service providers and other companies and nonprofits, the program is aimed at making it cheaper and easier for more than 275,000 low-income households with almost 200,000 children to get home Internet.
"The 'Digital Divide' exists in urban as well as rural America. Today's announcement will help bridge that divide and bring us one step closer to achieving the goal of ubiquitous broadband coverage," Adelstein said.
The PCIA head noted that PCIA, TIRAP, and W4W have outlined three basic goals in workforce training: identifying best-of-class curricula; creating model apprenticeships through TIRAP; and expanding diversity to bring in more veterans, women, and minorities into the wireless workforce. PCIA is also partnering with Virginia State University, Texas A&M University, and Aiken (SC) Technical College – all with the intention of attracting returning veterans and displaced workers.
"Our industry has emerged so quickly that the educational system and training efforts have not kept up. Unlike electricians or plumbers, for example, whose craft developed slowly over many decades and whose technology evolved slowly, the wireless industry grew up virtually overnight — and our technology is changing by the minute. That's why it is so important that we are gathered here today to make a concerted and unified effort to keep up," Adelstein concluded.