Southern Heights Presbyterian Church members' dream of a having a bell tower on their church property in Lincoln, Ne. came true when a 67-foot brick structure housing cell antenna was constructed recently along with the base station, and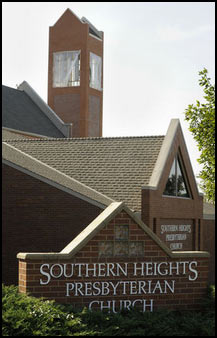 the electronic digital carillon bells will soon be in place with crosses covering the opening on each side.
The community liked it, the church liked it and Verizon surely liked the ability serve the area.
However, SBA Communications wanted to put an 85-foot monopole on a north Lincoln Evangelical Free Church's property and neighbors are carrying the NIMBY banner, and twice the city council has delayed a decision on the special permit for the structure.
However, last week SBA offered to turn the cell tower into a bell tower. Council members asked SBA to get some feedback from the neighborhood association, but did not suggest that they see if they can muster up divine intervention.
See more.