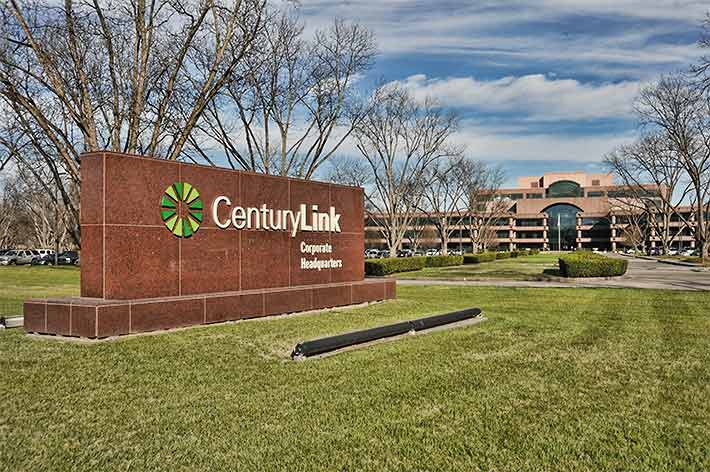 CenturyLink on Monday announced that it would buy Level 3 Communications for approximately $25 billion, a move that will allow one of the country's largest providers of data, voice and video transmission for large enterprises to continue to be competitive with AT&T and Verizon.
The deal will make Century Link the second largest provider to business in the U.S., behind AT&T.
Under the agreement, CenturyLink will acquire Level 3 for $26.50 in cash and 1.4286 shares of CenturyLink stock for each Level 3 share.
"The digital economy relies on broadband connectivity, and together with Level 3 we will have one of the most robust fiber network and high-speed data services companies in the world," said Glen Post, CenturyLink Chief Executive Officer and President.
"This transaction furthers our commitment to providing our customers with the network to improve their lives and strengthen their businesses. It is this focus on providing fiber connectivity that will continue to distinguish CenturyLink from our competitors. CenturyLink shareholders will benefit from the significant synergies and financial flexibility provided by the combined company's revenue growth and strong cash flow. For employees, this combination will bring together two highly customer-focused organizations and provide employees growth and advancement opportunities the companies could not offer separately," he said in a statement.
"This is a compelling transaction for our customers, shareholders and employees," said Jeff Storey, President and Chief Executive Officer of Level 3. "In addition to the substantial value delivered to shareholders, the combined company will be uniquely positioned to meet the evolving and global needs of enterprise customers."
After the close of the transaction, Glen Post will continue to serve as Chief Executive Officer and President and Sunit Patel, Executive Vice President and Chief Financial Officer of Level 3, will serve as Chief Financial Officer of the combined company.
The Chairman of CenturyLink's Board at the time of the closing of the transaction will continue to serve as Chairman of the combined company. CenturyLink has agreed to appoint four Level 3 Board members at closing, one of whom will be a representative of STT Crossing (a wholly owned subsidiary of ST Telemedia).
The combined company will be headquartered in Monroe, La. and will maintain a significant presence in Colorado and the Denver metropolitan area.