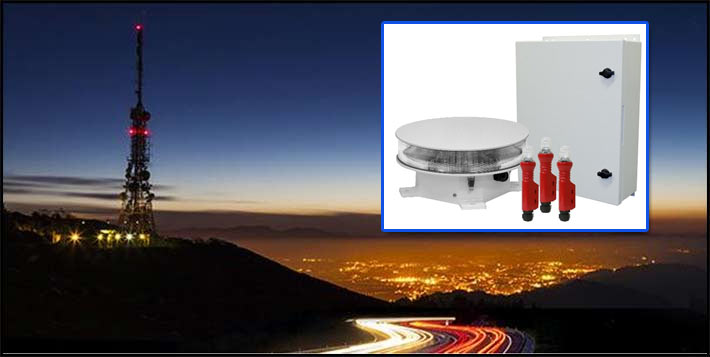 Flash Technology, a global leader in obstruction lighting, has announced the enhancement of the organization's remote monitoring solutions for Vanguard® SMART series and FTM 190 monitoring devices. The leading monitoring products are now equipped with the encrypted Simple Network Management Protocol version 3, or SNMPv3.
The encrypted SNMPv3 provides Flash Technology customers with increased security for the monitoring capabilities of their obstruction lighting, as well as real-time notifications and two-way communication. The use of SNMPv3 also offers Flash Technology customers greater control over the authentication methods used to secure the monitoring devices.
"Flash strives to exceeds our customers' expectations. The security of our monitoring solutions is an integral part of our commitment to exceptional service," said Mark Lane, Director of Marketing and Product Management. "The update of our monitoring devices to SNMPv3 helps us to expand the level of safety and convenience for our customers."
The Vanguard® monitoring products enabled with SMART card and FTM 190 monitoring devices are versatile systems—customizable to fit customers' needs and multiple industries. Through SNMPv3, the Flash Technology monitoring products are Wi-Fi accessible and provide greater ease of use through any wireless device. The wireless features allow for remote firmware updates and inspections. Flash Technology supports 24/7 monitoring, diagnostics and customer support through our NOC.
Two business development managers join Flash's staff


The company also announced that Amanda O'Connor and Connor Costello have joined the organization as business development managers.
O'Connor earned her MBA from the University of Central Florida and is the executive director of Ways & Means for the Women's Wireless Leadership Forum. Based in Dallas, Tex., O'Connor focuses on the southwest market. She can be reached at amanda.oconnor@spx.com.
Costello came to Flash from Cargill, where he managed sales for their metals division. He received his BS from Indiana University. While Costello focuses on the northwest market, he is based out of the company's home office in Franklin, Tenn. His email contact is connor.costello@spx.com.
To learn more about Flash Technology products and features, visit http://flashtechnology.com.
About Flash Technology:
Flash Technology is based in Franklin, TN and is a subsidiary of SPX Corporation (NYSE: SPXC), a global multi-industry manufacturing leader. Flash Technology designs, manufactures and installs FAA-certified obstruction lighting systems, tower lights, and monitoring equipment. Founded in 1969, the global leader supports a wide range of business industries including telecommunications, wind-energy, utilities, aviation and solar energy.