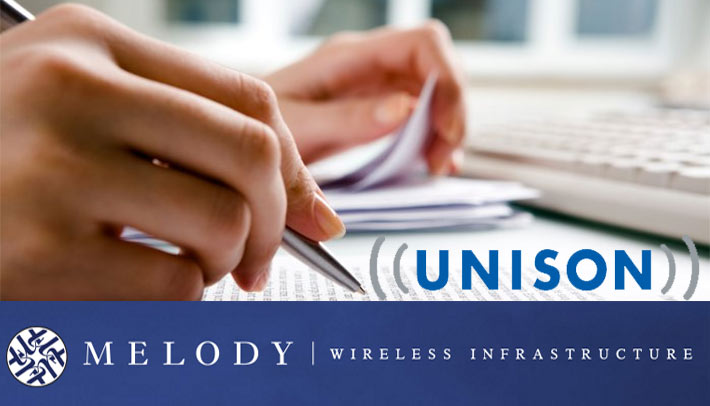 Cell site lease buyout firm Unison Site Management has sold 760 leases to competitor Melody Wireless Infrastructure for an undisclosed amount, according to a press release from Melody.
Omar Jaffrey, Managing Partner at Melody Capital Partners, and CEO of Melody Wireless Infrastructure stated: "This latest acquisition will solidify Melody's presence within the wireless infrastructure ecosystem and directly aligns with our goals and philosophy.  We are continuously looking to expand our asset base to support wireless carriers and tower operators."
Melody, according to their web site, currently has 2,000 assets, with 1,200 of them being land leases under current communications structures that it owns or manages.
The company is not listed in Wireless Estimator's Top 100 Tower Companies in the U.S. Melody acquired 908 leases in early 2015 from Wireless Capital Partners.
Melody Capital Partners was founded in 2012.
According to an individual familiar with Unison's operations, in the past few months the firm has been making a number of staff reductions. Unison was founded in 2003.