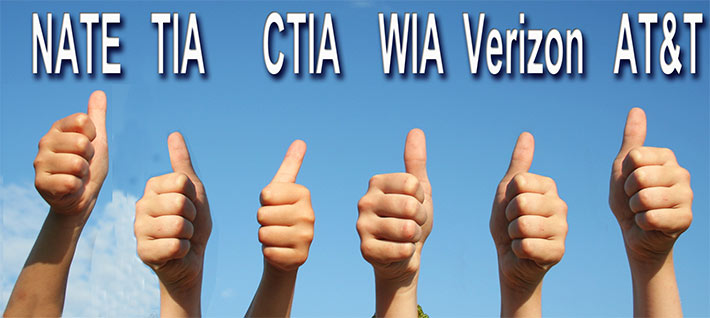 A glut of press statements were released this afternoon from carriers and trade groups, heartily endorsing the FCC's adoption of new rules for wireless broadband operations in frequencies above 24 GHz, setting the U.S. as the first country in the world to make this spectrum available for next generation wireless services.  Applauding the 5G Spectrum Frontiers vote were: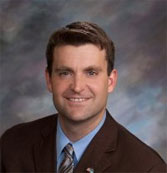 National Association of Tower Erectors:
"NATE applauds FCC Chairman Wheeler and Commissioners Clyburn, O'Rielly, Pai and Rosenworcel for their proactive leadership in helping pave the way to make 5G networks a reality in the United States," stated NATE Executive Director Todd Schlekeway.
"NATE member companies have developed and maintained every generation of communications networks and will be on the front lines once again in order to help make 5G networks a reality in the future," added Schlekeway.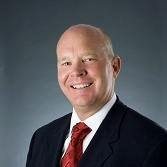 Telecommunications Industry Association:
"The FCC has gotten it right with Spectrum Frontiers, and the U.S. is now in a stronger position to innovate and accelerate towards 5G. The FCC's plan frees a significant amount of new spectrum for mobile use, and does so without attaching strings or taking a wait-and-see approach. In this way, Spectrum Frontiers provides both the fuel that will be demanded by next-generation networks, and the predictability that is needed by technology companies," said TIA CEO Scott Belcher.
"To be clear – as the world pushes towards the next-generation mobile network, our country doesn't have the competitive advantage that it had with 4G. U.S. companies face a far more challenging environment, and the stakes are extremely high for their businesses and our economy. The world's 5G leaders will be able to sell their technologies globally and shape the wireless landscape for years to come. Spectrum Frontiers will help U.S. companies move forward with 5G development more quickly and with greater confidence.," said Belcher.
CTIA:
"Today's vote by the FCC to make high band spectrum available for 5G was a clear victory for Americans' mobile-first lives. America is the world's 4G LTE leader and, in the race to 5G, we are positioned well with this spectrum to fuel the next generation of networks, devices and apps. We applaud the FCC Chairman and Commissioners for taking this important step of making more spectrum available for Americans," said CTIA President and CEO Meredith Attwell Baker.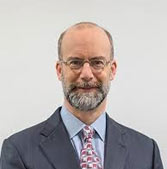 Wireless Infrastructure Association:
"The Wireless Infrastructure Association is pleased that the FCC unanimously voted to open up more spectrum for the next generation of mobile communications, leading the world as the first nation to identify high-band spectrum for mobile wireless use. We also commend the FCC for exploring additional spectrum in its Further Notice. As the wireless industry continues to develop the technologies that will lead to the widespread deployment of 5G networks, it is critical that we leverage as much spectrum for flexible use as we can," said Jonathan Adelstein, CEO and President of WIA.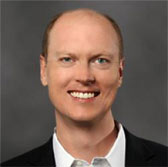 Verizon Wireless:
"The FCC's decision today to make thousands of megahertz of high frequency spectrum available will be a critical building block in our country's 5G future. The decision to make this spectrum available for commercial use right now will help ensure that the U.S. maintains its leadership position in wireless communications," said Craig Silliman, Verizon's general counsel and executive vice president for public policy.
"5G has the potential to completely transform the connectivity marketplace. 5G will be exponentially faster and better than current wireless broadband.  It will lead to more consumer choice for home broadband and connect many more devices to accommodate the explosion of the Internet of Everything.  Verizon is looking forward to continuing to lead the way to this future by deploying commercial 5G service next year and unleashing the benefits of this high frequency spectrum," Silliman said.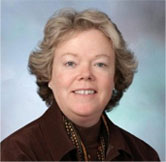 AT&T:
"Today, the FCC made a big down payment on the next generation of wireless innovation in the United States," said AT&T Vice President of Federal Regulatory Joan Marsh.
"The Order, which is the result of months of advocacy, reflects regulatory compromises designed to permit new 5G services while accommodating the business plans of incumbent licensees. A careful review of the Order will be necessary to understand the balance struck between the competing interests, but we believe that the FCC's actions today will provide the clarity needed to move forward with confidence with 5G trials and development, ensuring continued U.S. leadership in wireless innovation and services," Marsh said.