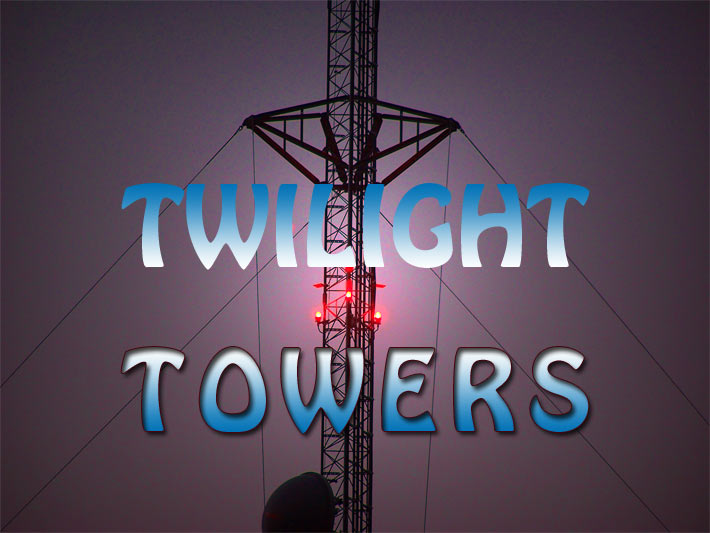 The National Association of Tower Erectors (NATE) and the Wireless Infrastructure Association (WIA) applauded the FCC's significant vote to seek public comment on a plan to exclude from routine historic preservation review the collocation of wireless communications equipment on "twilight towers". It has been estimated by the FCC that those structures total more than 4,200 nationwide.
The affirmative vote from FCC Commissioners took place during today's open FCC meeting and addresses an issue that for too long has placed the industry in regulatory limbo.
The public benefit of making existing twilight towers available for collocation, as recognized by the FCC, are:
– Less intrusive – for environment and historic/cultural sites – than new towers
– Vast majority likely have no adverse effects
– Enabling collocation facilitates wireless and wireless broadband coverage nationwide
– Congress directed FirstNet to leverage existing infrastructure
Twilight towers are communication structures built between March 16, 2001 and March 7, 2005 that have not been eligible for collocations in the same way as towers that have documented Section 106 historic preservation review and clearance or towers that were exempted due to being built prior to the pre 2001 Standard.
"NATE sincerely appreciates the solutions-oriented leadership displayed today by Chairman Ajit Pai and Commissioners Brendan Carr, Mignon Clyburn, Michael O'Rielly and Jessica Rosenworcel in order to address the regulatory status of twilight towers in a manner that will ultimately open up thousands of communication structures for wireless colocation deployment activities," stated Executive Director Todd Schlekeway.
"NATE member companies are on the front lines building, deploying and maintaining wireless infrastructure in the United States and today's action by the FCC is yet another positive development for our membership as we continue to lead the way on the road to 5G," added Schlekeway.
"This is an historic win for the wireless industry," said Jonathan Adelstein, President and CEO of WIA. "This decision opens up more wireless infrastructure and strengthens mobile networks so that the industry can provide greater service to consumers across the country. These facilities will help us meet the explosive growth in demand for wireless data as our industry continues to roll out the most advanced mobile networks in the world."
WIA worked closely with CTIA to provide the FCC with comments regarding the issue and also participating in meetings and workshops.
Earlier this year, Commissioner O'Rielly addressed industry stakeholders at WIA's annual conference in Orlando. Among other important issues, O'Rielly made it clear that he wanted to resolve the issue and free up these valuable facilities for collocation. "My goal is to ensure that we put an end to the twilight towers issue once and for all," he said.
The decision to open up twilight towers to collocation is also based on the limited likelihood that any of the affected facilities actually had any impact on historic properties. As WIA pointed out to the FCC, the majority of wireless infrastructure projects reviewed through the Tribal consultation process have had no adverse effects on historic properties.
"There is no reason to believe twilight towers are any different that towers that were built during any other time period," Adelstein said. "No formal complaints were filed by a Tribe or a Tribal Historic Preservation Office claiming a tower has had an adverse effect on their cultural preservation efforts. In fact, opening up twilight towers will actually reduce the number of new towers and therefore reduce the amount of ground disturbance that comes with new construction."