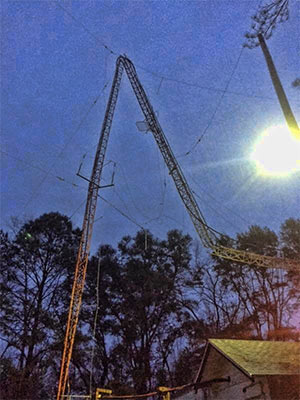 When strong winds swept through Jackson County, Fla. late Tuesday, they took down WTOT and WJAQ's tower in Marianna.
WTOT posted a message on their webpage along with a picture of the downed guyed tower saying, "In case you were wondering where your good time oldies are, and your phone APP is not working, well they say a picture is worth a thousand words. We lost our tower in a storm late Tuesday afternoon. It looks like at this time we could be down as long as 2 weeks."
According to the FCC's database, the 348-foot tower is owned by GFR, Inc.