All Risks, Ltd. has announced that it has sold its tower program business to Tower Program Insurance Services, Inc. (TPIS) of Austin, Tex.  Scott Hermesmeyer and Patrick Shea will return to Tower Program Insurance Services, Inc and continue to manage this book of business.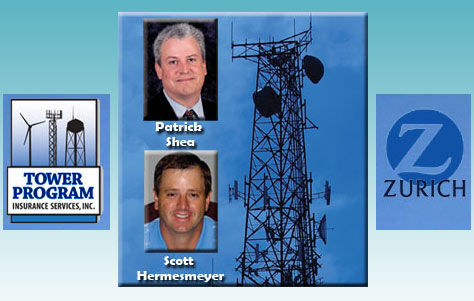 Hermesmeyer and Shea have been managing the nation's largest and most successful program dedicated to the wireless construction industry.
They have been active with the National Association of Tower Erectors since its founding in 1995 and will be exhibiting at the show's conference next week in Fort Worth, Tex.
Both men founded the first industry-related program for tower erectors in 1996 and have expanded their continuous support in partnership with Zurich, the largest construction insurer in North America.
For additional information, contact Hermesmeyer or Shea or visit the company's website.