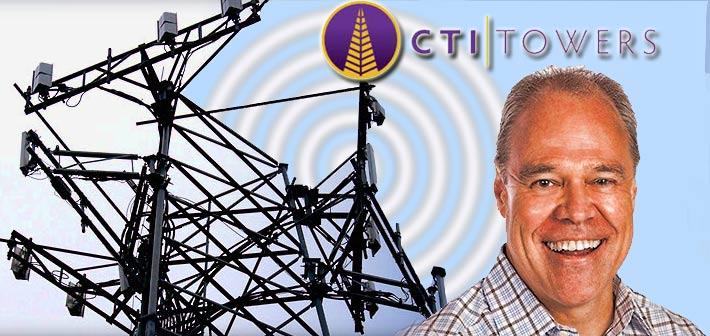 CTI Towers announced today it has named Kevin Travelstead its Director of Sales. Travelstead has been in the wireless industry for over 20 years with extensive experience in marketing and selling network development services.
For Cary, N.C.-based CTI Towers, Travelstead will be responsible for leading the marketing and sales of the company's tower assets.
"Kevin has a wealth of industry knowledge and his carrier and small-cell experience will drive tower leasing today, and in the future, as CTI moves into new lines of business," stated Tony Peduto, CTI's CEO.
"With over 1,000 towers now in the company's portfolio, as well as the new demands placed by our customers, we absolutely needed to upgrade the management of our sales department," said Peduto.
Travelstead has been successful in identifying and developing new and emerging market opportunities for network services. Most recently, he developed and launched a small cell engineering services platform for a leading telecom engineering services firm – BHC Rhodes.
Prior to that, he held sales director positions with Nexius, Black & Veatch, Sprint and McCaw Wireless.
CTI Towers was founded in 2011 to provide wireless carriers an opportunity to further continue network deployment without having to go through lengthy zoning processes to have towers constructed. The company is a Comcast Ventures portfolio company. For more information, visit www.ctitowers.com