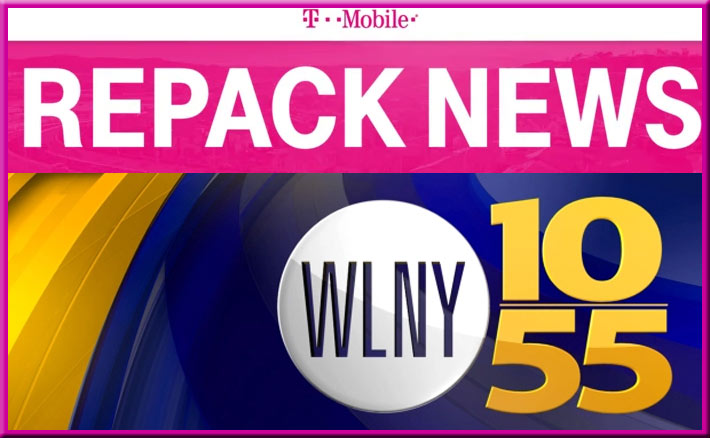 T-Mobile and CBS Television Stations, a division of CBS Corporation, completed the accelerated repack of WLNY-TV's 600 MHz spectrum on portions of Long Island and the surrounding area that extends into Brooklyn and Queens. WLNY moved to its new spectrum frequency earlier this month, more than a year sooner than the August 2019 FCC deadline. This agreement enables T-Mobile to enhance LTE coverage and capacity in the New York City area more quickly, with equipment that supports LTE and is 5G ready.
"Partnering with WLNY allows us to clear spectrum and bring 600 MHz LTE to customers in New York City as quickly as possible," said Neville Ray, Chief Technology Officer at T-Mobile. "The T-Mobile team is deploying 600 MHz LTE across the country at record pace and we're laying the foundation for 5G in NYC by deploying 600 MHz with 5G-ready gear."
As a result of the 600 MHz spectrum auction last year, broadcasters using 600 MHz spectrum will move to new frequencies to allow wireless companies, like T-Mobile, to access the spectrum and repurpose it for new and expanded wireless services across the country.
This agreement is part of T-Mobile's broader commitment to work with broadcasters on 600 MHz spectrum to assist them in moving to new frequencies. In the last year, T-Mobile announced several similar partnerships to assist stations in the move to new airwaves.
This agreement accelerates the Un-carrier's rollout of 600 MHz Extended Range LTE, which travels twice as far and works four times better in buildings than mid-band spectrum, while laying the foundation for 5G in the New York City area. T-Mobile plans to light up 600 MHz LTE in this cleared spectrum in early 2019.