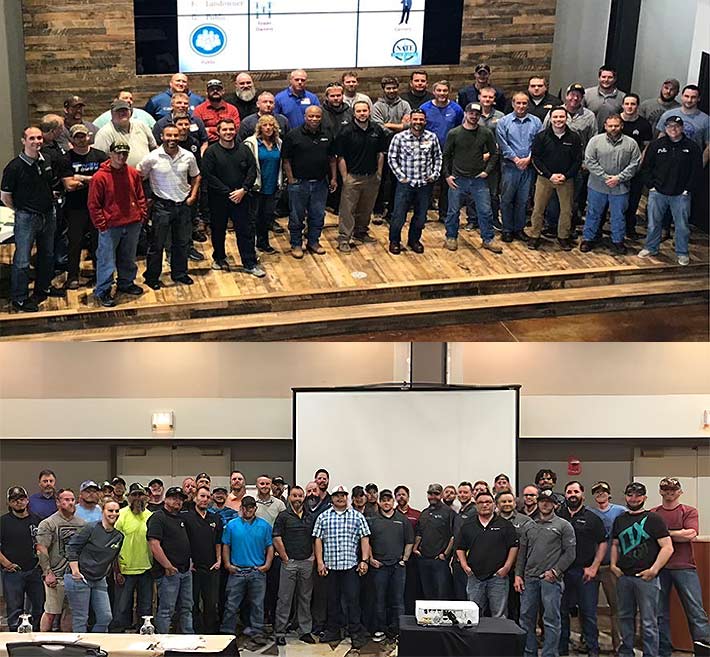 Congratulations are being offered to the graduates (top group) of Monday's Advanced Rigging Principles Training Course hosted by NATE in Urbana, Iowa
The free training was made possible due to a U.S. Department of Labor-OSHA Susan Harwood Grant (SH-05018-SH8) that the Association has received.
Industry professionals also took advantage of an April 18 course that was held in Phoenix, Ariz. The next course is scheduled for May 17, 2019 in Glen Allen, Virg. Registration is available here.
The Advanced Rigging Principles curriculum is tailored specifically for the communication tower industry and include detailed instruction on advanced industry rigging principles workers need to know such as synthetic rope, rope inspection, rigging forces and lift systems, and communication and execution of hoisting operations per the ANSI/ASSP 10.48 Standard.