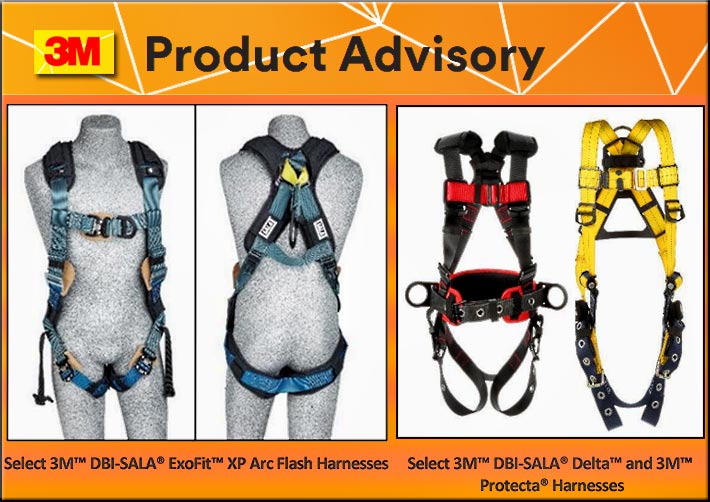 Product advisories have been issued for two select DBI-SALA harnesses that have the potential to have performance issues. The company emphasized that their notices were not a recall.
The DBI-SALA® ExoFit™ XP Arc Flash harnesses, manufactured between January 1, 2005 and July 1, 2021will safely arrest a fall, but you should not use the select harnesses in an environment or application where there is potential for an arc flash event unless they have undergone the remediation process as detailed in this notice.
Select 3M™ DBI-SALA® Delta™ and 3M™ Protecta® harnesses manufactured between May through November 2021, did not consistently meet the required performance of ANSI Z359.11-14 clause 4.3.4 headfirst dorsal dynamic drop at the required 3600 lbs. (16 kN) impact force.
The product advisory is available here.
There have been no reports of injuries, accidents, or complaints associated with products in the  advisory notices.