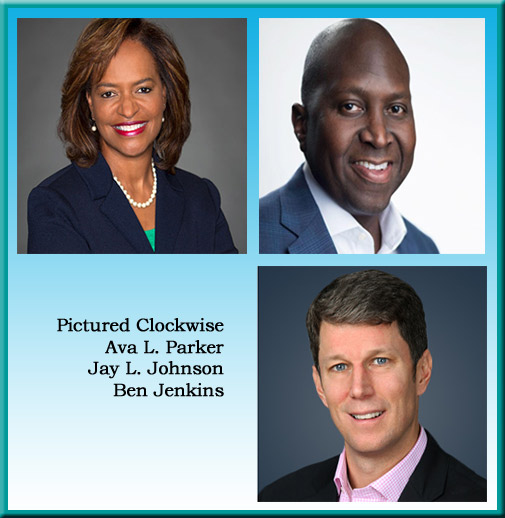 Ava L. Parker – MasTec
Ava L. Parker has become a member of MasTec's board of directors, according to a company press release. She joined the board as a Class III director in MasTec's staggered board structure, MasTec said.
"Parker serves as president of Palm Beach State College in Palm Beach County, one of Florida's largest higher education institutions," MasTec said. "Parker is the first female president in the history of the institution, which opened in 1933 as Florida's first public community college. The college serves 40,000 students annually and has earned national distinction as an Aspen Prize Top 150 U.S. Community College. Under Parker's stewardship, the college has reached its highest enrollment in the institution's history."
Jorge Mas, MasTec's Chairman of the Board, noted, "On behalf of our team members and Board of Directors, I am pleased to welcome President Parker to the MasTec family. Her extensive background in education and technical training will provide valuable insight to MasTec as we work to expand our labor resources, capacity and training programs to fulfill significant demand growth from our customers for the services we provide."
Jay L. Johnson – SBA Communications
SBA Communications Corporation announced the election of Jay L. Johnson to the SBA Board of Directors as a new independent director.
Johnson is the Executive Vice President and Chief Financial Officer of Lamar Advertising, one of the largest North American outdoor advertising companies. He is an experienced financial executive with in-depth expertise in the Real Estate Investment Trust (REIT) space as well as broader hospitality and media expertise.
"We are very pleased to welcome Jay to our Board of Directors," said Steven E. Bernstein, Chairman of the Board of SBA. "He brings proven leadership in the REIT arena, as well as a wealth of experience in the areas of investment banking, capital markets and investor relations. With leadership experience in managing one of the largest networks of digital billboards in the United States, a business model with many similarities to our shared infrastructure model, Jay will bring relevant and valuable expertise to our Board in a time of exciting wireless innovation."
Ben Jenkins – DigitalBridge
Digital infrastructure real estate investment trust DigitalBridge Group said it has promoted the chief investment officer at DigitalBridge Investment Management Ben Jenkins to president and chief investment officer of DigitalBridge Group.
"Ben has been instrumental to our growth and success since the founding of DigitalBridge," said Marc Ganzi, CEO of DigitalBridge. "As we complete our transformation and focus 100 percent on digital, we will increasingly benefit from Ben's decades of expertise, proven track record of success and extensive knowledge of our company and capabilities."
Jenkins has served as chief investment officer at DigitalBridge Investment Management since 2019, the company said. It said that Jenkins is also the cofounder of Digital Bridge Holdings and the former chairman of Global Tower Partners.