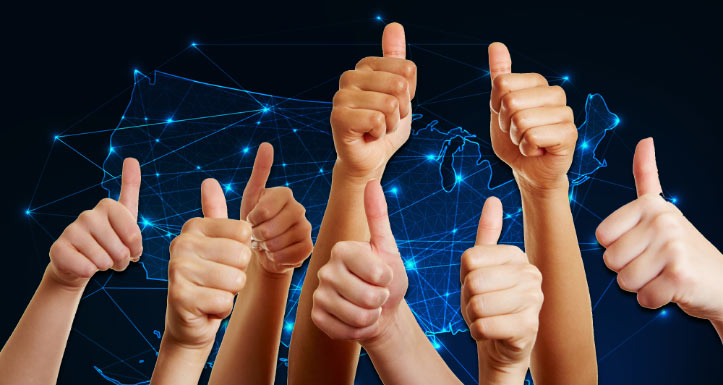 Ecstatic industry associations were quick to applaud Monday's White House announcement concerning BEAD allocations for broadband infrastructure deployment, where five states snagged over $10 billion of the $42.5 billion in available funding. State by State funding amounts are available here.
"Today is another milestone step in the process to ready the states and territories for the deployment of this generational BEAD funding investment," said President & CEO Todd Schlekeway of NATE: The Communications Infrastructure Contractors Association.
"As the money begins to flow to the states and territories early next year, NATE remains committed to educating federal and state government stakeholders that closing the 'digital divide' is only truly achievable if all technology-related deployment options qualify for BEAD funds. This approach capitalizes on the wealth of technologies available to Americans, including fiber, wireless, and fixed wireless applications. The Association will also be closely tracking the workforce-specific funding opportunities available in the state and territory BEAD funding criteria. NATE member companies on the front lines of deployment stand ready to go to work to achieve the ambitious goals of the BEAD program," Schlekeway added.
"Much work has been accomplished to get the $42.5 billion plan to this point. Yet much work lies ahead. Getting all Americans online with this funding remains the primary objective of the program. It is not easy work. But it must be done to close the gaps that separate millions of Americans from prosperity, their self-governance, equality, their friends and families, and the world," explained David Zumwalt, President and CEO of WISPA – Broadband Without Boundaries.
"Because WISPs can quickly and cost-effectively reach isolated, hard-to-serve areas, bringing connectivity across rivers, over mountains, through dense forests and desolate deserts, as well as other geographically challenging areas; and because they are reliably serving similar types of areas envisioned by the IIJA and its BEAD program – we are encouraged to see the program move forward. WISPs will actively engage and participate with the States and NTIA to shepherd the plan's effective roll-out and complex deployment process," he added.
"Congratulations to NTIA Administrator Alan Davidson and the entire NTIA team on today's BEAD allocation announcement," said WIA President and CEO Patrick Halley.
"Now, the focus on implementing the largest ever government investment in broadband expansion transfers to the states. Through the deployment of next-generation wireless and fiber networks, supported by targeted investment in workforce development programs and smart permitting policies, every state in America has a generational opportunity to connect communities that need it most."
"Important details remain, however, which require ironing out for BEAD to quickly and efficiently realize its goals. All solutions should be on the table. Pernicious and wasteful overbuilding must be strenuously avoided. Access to the state grant process should work to truly invite small players so more answers can be brought to bear on this national challenge. Clarifying these and other matters will improve the program for all involved, especially those who lack broadband," said Halley.