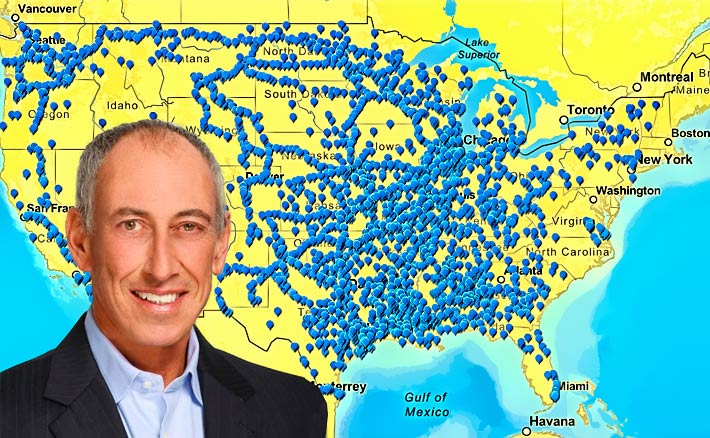 Yannis Macheras
Harmoni Towers, a portfolio company of Palistar Capital LP, an alternative asset manager focused on mission-critical communications infrastructure, has announced the appointment of Yannis Macheras as chief executive officer of Harmoni, effective immediately.
Macheras was previously CEO of Parallel Infrastructure and joined Harmoni in November 2022 when Harmoni acquired Parallel. Macheras is a well-known leader in the telecommunications sector, having held senior roles at various public and private infrastructure companies over the past two decades.
Harmoni is a privately owned wireless tower company in the U.S. and one of the nation's active tower builders, with over 2,000 sites constructed or in development. Harmoni's mission-critical communications infrastructure provides much-needed coverage and capacity solutions for a diversified group of mobile network operators and end-users. Guided by its highly regarded team, Harmoni has established and maintains an ecosystem of vendors and partners that deliver carrier-grade solutions across the U.S.
Omar Jaffrey, managing partner and founder of Palistar, says, "We are delighted to have Yannis in his new role as CEO of Harmoni. Palistar continues to expect, over time, to deploy more than $1 billion via equity and debt financing into Harmoni to promote the expansion of the business. Everyone looks forward to his stewardship as we continue to grow the business through service to our end customers and meaningful partnerships with our landlords, the communities in which we provide infrastructure, and our trusted supply chain. Yannis brings an understanding of the communications infrastructure business and is well known as a carrier trusted leader and visionary in the wireless tower industry."
Jaffrey said, "I thank Lawrence Gleason for his leadership of Harmoni and growing the business to its current size and scale and ensuring its unrivaled reputation in the industry. We look forward to working with Lawrence on Palistar's future growth and strategic opportunities, including at Harmoni, leveraging his experience and insight as we execute on our business plans and evaluate new investment opportunities across the communications infrastructure ecosystem."
Macheras says, "I am excited to lead Harmoni's talented and experienced team of dedicated professionals as they support and enhance our customers' networks, which pave the information superhighway we rely on in all aspects of our lives. I'm also eager to work with Omar and the entire Palistar organization to collaborate on new opportunities for Harmoni and Palistar, including the efficient deployment of capital to complement Harmoni's organic growth plans. Utilizing the combined talent of both organizations, we have an opportunity not only to grow Harmoni's core business but also to explore the diversification of Palistar's suite of offerings as we drive value for customers, partners, and investors."