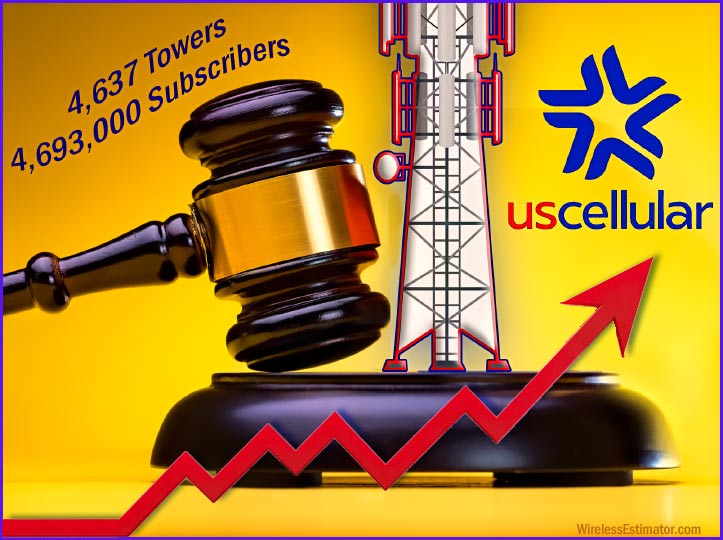 The boards of directors of Telephone and Data Systems, Inc. and United States Cellular Corporation have decided to initiate a process to explore strategic alternatives for U.S. Cellular. The comprehensive process will explore a range of strategic options.
"The TDS board believes that now is the right time for a comprehensive review of strategic alternatives for U.C. Cellular. We will pursue the pathway that is in the best interest of shareholders," said Walter C.D. Carlson, Chairman of the TDS Board.
"The U.S. Cellular leadership team and I fully support the decision to review strategic alternatives for U.S. Cellular. We will remain focused on executing our plan and fulfilling our mission of connecting people to what matters most," said Laurent Therivel, Chief Executive Officer of U.S. Cellular.
U.S. Cellular, the fifth-largest mobile provider has approximately 4.7 million subscribers in 21 states and about 4,600 employees. TDS owns 83% of the company.
The regional carrier owns 4,637 cell towers, according to Wireless Estimator records.
Following Friday's announcement, the stock soared to $33.76 from $17.50. During Monday's midday trading, it was at $33.58.
TDS has retained Citi as its financial advisor and has retained legal counsel in connection with the review of strategic alternatives for U.S. Cellular. In connection with the review, the U.S. Cellular independent directors, as authorized by the U.S. Cellular board, have retained a financial advisor and legal counsel.
There is no deadline or definitive timetable set for the completion of the strategic review, the company said in a statement, and there can be no assurance regarding the results or outcome of this review. TDS and U.S. Cellular said they do not intend to comment further on this strategic review process and will make further announcements when they are required to publicize them, according to SEC and other requirements.
Who might buy U.S. Cellular? Mike Dano of Light Reading has taken a deep dive into those companies that might court the acquisition. T-Mobile heads the list.