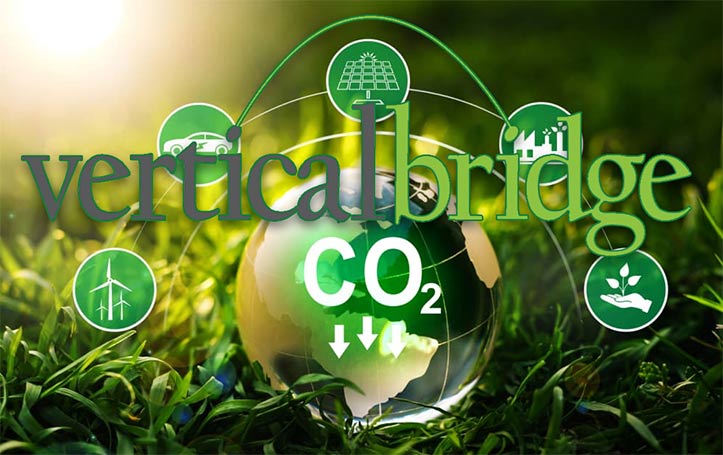 Vertical Bridge REIT, LLC (Vertical Bridge), the largest private owner and operator of communications infrastructure in the United States, today announced that it has achieved CarbonNeutral® company certification through 2023, in accordance with The CarbonNeutral Protocol, the leading global framework for carbon neutrality. Vertical Bridge began a proactive review of its environmental footprint in 2020, which resulted in its initial CarbonNeutral® Certification. The Company has maintained carbon neutrality every year since while doubling its portfolio of communications infrastructure to 500,000+ sites.
"We've been focused on environmentally conscious initiatives since our founding in 2014 and are committed to remaining an industry leader on carbon neutrality," said CEO Ronald G. Bizick, II. "The major U.S. carriers are working to reduce their environmental impact as well as the impact of entities in their value chain, and Vertical Bridge remains a key partner in that endeavor."
Vertical Bridge offset unavoidable emissions through support for projects that focus on nature-based climate solutions and resource recovery, renewable energy, clean water, and increased fuel efficiency.