Update: July 18, 2013 – American Tower Corporation President and CEO James Taiclet, Jr. told CNBC Mad Money's Jim Cramer last night that he wanted to set the record straight, stating that the Muddy Waters report writer didn't fully understand the way in which the company funded its Brazilian transaction and they filed a report with the SEC identifying that the full amount was paid in the deal.
The Muddy Waters report had said there was a $250 million discrepancy between 
the price American Tower said it paid for towers in Brazil and the actual sale price.
Taiclet also said the reports' inference that he didn't believe in the company because he sold 90% of his stock was also inaccurate. He told Cramer that "two-thirds or more" of his net worth was invested in American Tower stock.
According to an Edgar filing as of July 8, 2013, Taiclet owns 100,041 shares, valued at $7.4 million based upon yesterday's closing price.
In 2012, Taiclet made $11,161,164 in total compensation. Of this total $1,100,000 was received as a salary, $2,035,000 was received as a bonus, $4,000,017 was received in stock options, $4,000,054 was awarded as stock and $26,093 came from other types of compensation.
– – – – – – – – – – – – – – – – – –
Update: July 17, 2013 – In a statement released this evening, American Tower says it "disputes a number of statements" in Muddy Waters' report regarding its 2011 purchase of 666 Brazilian towers.
American Tower, accused by Muddy Waters of paying $250M less for the towers than claimed, says it paid a full $585M for them via $335M in intercompany loans, $184M in equity contributions, and cash from operations.
The tower consolidator did not address why it paid $879,000 per site, seen by many in the industry to be higher than current international or domestic sales amounts for tower buys.
– – – – – – – – – –
July 17, 2013 – Shares of American Tower Corporation dropped sharply this morning after Muddy Waters Research stated that the company's stock, $73.06 at today's opening, was worth less than $45.
American Tower may have committed fraud by dramatically overstating the amount of money it paid for towers in Brazil, Muddy Waters claimed.
"There is an approximately $250 million discrepancy between what AMT claims to have paid for the acquisition of towers in Brazil, and the actual selling price. AMT claimed to have paid $585.4 million for the towers, but the real price was close to $300 million. If AMT is aware of this discrepancy, it would amount to fraud. We have provided our research to the SEC," stated Muddy Waters' report.
They also said that their information was based upon review of financial statements of the acquired company and Central Bank of Brazil records.
American Tower had previously said that they were buying the towers from "an independent tower company," but would not disclose the name of the company.
An industry insider familiar with the acquired company, told Wireless Estimator last year that  the tower firm was Site Sharing NE, and the structures were in prime locations and were built before siting was a major concern in Brazil. He also believed that structures were sold in the range of $300 million.
Although the Site Sharing structures were commanding higher rents, carriers are negotiating with American Tower for lower leases or they will relocate when their leases are up, according to a Wireless Estimator source in Brazil.
But the Muddy Waters report questioned why the $879,000 per site cost was 33% higher than even recent US prices.
Muddy Waters, a firm that specializes in identifying companies that it believes are significantly overvalued, also said that the American Tower's CEO, James Taiclet, Jr., has shown a lack of confidence in it by consistently selling 90% of the shares he receives from options.
However, not holding onto options doesn't mean that American Tower isn't going to be successful.
In a 2010 article, Wireless Estimator identified that the three publically-traded towerco CEOs would have collectively earned an additional $70 million if they didn't exercise their options. If Taiclet had held his stock over the years he would have seen a valuation increase of $19.5 million.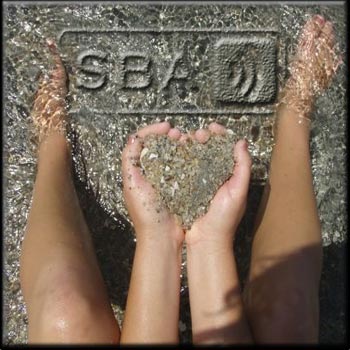 SBA Communications' shares were trading at $77.65 this morning, topping Crown Castle at $74.56 and American Tower's at $72.54.
The company, whose stock has risen 39% in the past 12 months, was again buoyed by their announcement that they had struck a $302.6 million deal with Brazilian telecommunications service provider Oi SA under which the Boca Raton, Fla.-based company will have exclusive use rights for 2,113 towers in Brazil, strengthening its presence in the South American nation.
Last December, SBA launched operations in Brazil when it acquired 800 towers from Telefonica's Brazilian subsidiary Vivo S.A. for approximately $175 million.
This week's deal is part of a fixed wireline concession granted by the Brazilian federal government.
Once the agreement closes, Oi will sign a long-term lease with SBA, with monthly lease payments, for antenna space on each of these towers. In exchange, SBA will assume all responsibility of operating and maintaining the towers and will have the right to lease space on the towers to other telecommunications service providers.
The towers currently have 1.15 tenants a tower and include leases with all of the major wireless carriers in Brazil.
The deal is expected to close by the end of this year.
SBA said it expects the towers will contribute $32.4 million of revenue and $29.6 million of tower cash flow for 2014. It expects the deal, when it closes, to immediately add to per-share adjusted funds from operations.
To view Muddy Waters Research's 118 page analysis, click here.