All Risks, Ltd., the nation's largest independent insurance wholesaler, has acquired Tower Program Insurance Services, Inc. (TPIS), a national program administrator, based in Austin, Tex. TPIS has developed a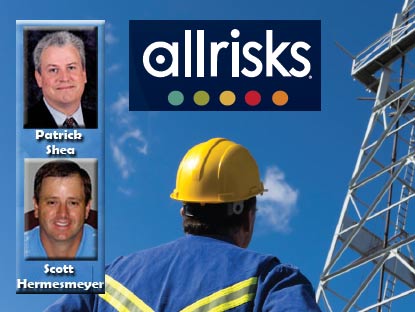 national program for the tower construction industry and has joined All Risks, Ltd. effective August 1, 2015. Terms of the transaction were not disclosed.
Patrick Shea and Scott Hermesmeyer, founders of TPIS, have joined the National Specialty Programs unit of All Risks, while continuing to operate from Austin. Patrick and Scott will run the day-to-day operations while working to expand the array of products to the wireless industry.
"We could not be happier to have Patrick and Scott joining the All Risks Programs team. Their expertise of the tower construction industry distinguishes them in the marketplace and allows them to run a profitable program in a very underserved and difficult-to-place class of business," stated Chris McGovern, Senior Vice President of All Risks, Ltd.'s National Specialty Programs.
The company will continue to expand their specialized insurance program with Zurich American Insurance Company.
For additional information, contact Patrick Shea, pshea@allrisks.com or Scott Hermesmeyer, shermesmeyer@allrisks.com.
All Risks, Ltd., a 51-year-old firm employs over 750 staff members in offices located in Maryland, Arizona, California, DC, Florida, Georgia, Illinois, Indiana, Louisiana, Minnesota, New Jersey, New York, North Carolina, and Pennsylvania.