AT&T is offering a reward of up to $7,500 for information leading to the arrest and conviction of those involved in the destruction of the carrier's tower located at 1901 W.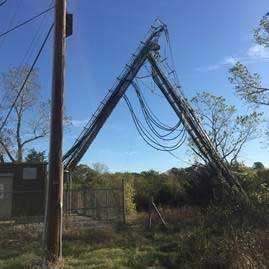 Crawford in Denison, Tex. on Nov. 12, 2015, according to the Denison Police Department.
According to authorities, the destruction of this tower affected cell service for AT&T, Sprint, and T-Mobile, including access to 911 services for the surrounding area.
If you have information, contact the Denison Police Department at 903-465-2422.
Constructed in 2008, the 260' guyed tower appeared to have collapsed after one or more guy wires were cut.
A crew installed a temporary tower until a permanent structure can be erected.