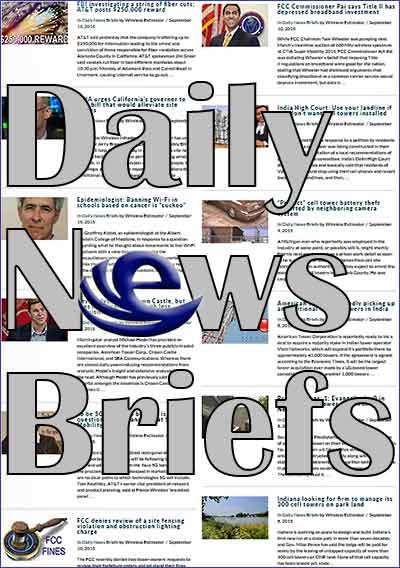 Known for its original feature news content, Wireless Estimator has expanded its editorial offerings with its Daily News Briefs, industry stories that are too important to miss, and oftentimes are not covered by industry media.
The new section, separate from Wireless Estimator's featured articles, is light on NIMBY news which is important for readers of local newspapers and other suburban media, but can be distracting to viewers of media that cater to a national industry audience.
Daily News Briefs can be found on Wireless Estimator's home page and can also be accessed from numerous links throughout the site.
All press releases will be considered for inclusion in Daily News Briefs and can be sent to info@wirelessestimator.com