A California Court of Appeal in Sacramento has ruled that a tower technician who was injured while doing site audits for AT&T cannot sue the company that subcontracted work to his employer since he was not working for them, and because the primary contractor only trained the subcontractor on how to properly fill out paperwork, and it did not retain control over the safety conditions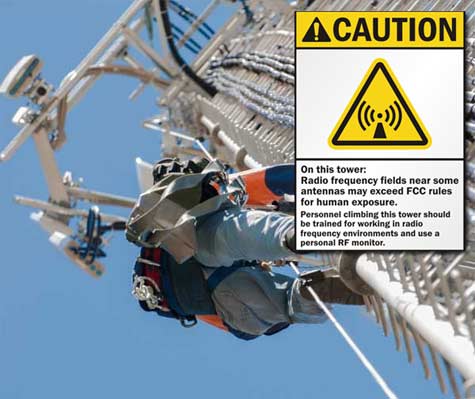 at the site.
In May 2009, ITC Service Group, Inc. of Citrus Heights, Calif. hired Chris Anderson as a tower technician to conduct AT&T Mobility site audits for their client, Glaus Pyle Schomer Burns & Dehaven, Inc. (GPD) of Cleveland Ohio.
In June 2009, Anderson was injured when conducting a field inspection after he received RF burns while working on a tower and filed a workers compensation claim against his employer, and he settled that claim with the insurer of ITC Service Group.
Anderson's lawsuit claimed that around the time he was injured, GPD representative Kevin Clements was at a meeting with ITC's employees "concerning details of where to place entries on the site audit form for the information sought by AT&T."
At that meeting, court records said, Clements "never discussed anything concerning the planning, process, or techniques for how the site audits were to be conducted."
In June 2011, Anderson sued GPD, alleging negligence and gross negligence. The theory of his case, according to a court record, was that GPD negligently maintained the site and was grossly negligent in failing to protect him from excess radiation.
GPD filed a motion for summary judgment, contending it did not owe Anderson a duty of care because employees of an independent contractor cannot sue the third party that hired the contractor to do the work. The trial court agreed with GPD.
Anderson appealed that decision, contending that GPD contributed to his injury by having Clements "conduct mandatory training" to ITC employees on how to carry out cell tower site surveys, and failed to include with the mandatory training any warning of the danger posed to human health by radio frequency radiation at cell tower sites, and the measures required to be taken to avoid such dangers.
However, it was noted in two depositions, Anderson said the training was only regarding how to fill out the forms correctly, according to a court document.
Anderson lost his appeal because a court cannot find under the law that having a company instruct a worker on how to fill out paperwork is an action that constitutes that it had complete control over Anderson or control that affirmatively contributed to his injury.