Crown Castle CEO Ben Moreland said yesterday during the company's Q3 conference call that Crown's executives used to refrain from speaking with any specificity about carrier deployments, but "over the last couple of years, we've sort of relaxed that standard, and probably spoken a little bit too much occasionally around specific carrier deployment plans."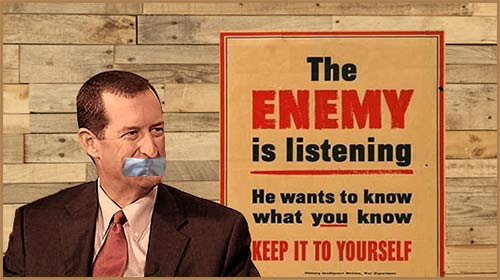 But Crown's easing of carrier build information to curry up to analysts' questions apparently hasn't gone unnoticed and they have been reminded by some unnamed carriers, perhaps all of the big four, that they should observe their gag order requests.
"And as a result, I've been asked by a few of our friends and customers if we would refrain from talking about their specific plans, and let them do their own talking about their deployment plans. And I think that's a perfectly reasonable request, and frankly a pretty good reminder of the way we used to do things," said Moreland.
Moreland's comments were in response to an analyst questioning whether Sprint or AT&T appeared to be increasing their level of spending.
The carrier projections that Crown would normally provide analysts will now have to be identified on a trailing basis by comparing quarter-to-quarter results.
"I'm really going to try to not really speak about specific terms of sort of who's doing what in the marketplace because it's certainly – a lot of that is proprietary information," Moreland said.
For a lighter look at analysts' conference calls, click here.