Online registration for the National Association of Tower Erectors conference, NATE UNITE 2015, ends tomorrow, Friday, Feb. 13, 2015. But if you can't register today and suffer from Paraskevidekatriaphobics – those afflicted with a morbid,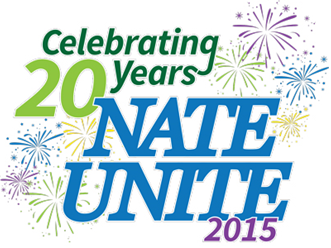 irrational fear of Friday the 13th – don't be alarmed, you can register on site for what could very well be the largest attended conference in the trade group's 20-year history.
The event, from Feb. 23 through Feb. 26, 2015, will feature dynamic educational sessions, inviting receptions and an exceptional show experience. Disney's Coronado Springs Resort will serve as the host property for NATE UNITE 2015. With its beautiful scenery, rich history, endless activities and friendly residents, Lake Buena Vista, Fla. will be a wonderful host city for the association's annual event.
Former Vice Presidential candidate Sarah Palin will be the keynote speaker.
The NATE UNITE 2015 Pre Show Planner highlights the educational sessions, certified courses, networking opportunities, exhibitors, exhibit hall activities, event sponsors, and the Lake Buena Vista area.