The National Association of Tower Erectors (NATE) has submitted its formal comments to OSHA's Request for Information on Communication Tower Safety which ends on Monday, June 15, 2015. The trade group's response to the RFI 's questions can be viewed here.
"The Association's responses to the questions outlined in the RFI reflect NATE's role as the industry leader in safety, standards and education and high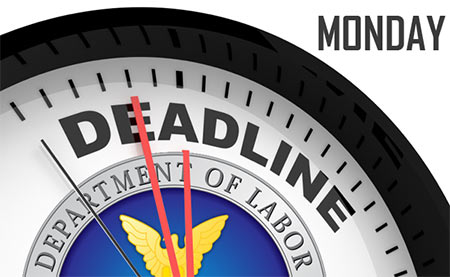 lights the ongoing initiatives that private industry is working on to raise the bar on worker safety and quality," stated NATE Executive Director Todd Schlekeway.
With the deadline for submitting responses looming, NATE is emphasizing that its members and other wireless industry stakeholders should participate in the public comment process.
NATE is encouraging interested stakeholders to submit responses to the RFI questions on Wireless Estimator's portal, noting that all responses submitted will be uploaded to the official OSHA Communication Tower Safety docket.
"NATE's comprehensive response to OSHA's RFI reflects the views of our members, who are deeply committed to enhancing worker safety," said NATE Legislative & Regulatory Committee member Jim Goldwater from Bob Lawrence and Associates. "We are pleased to continue our collaboration with OSHA on this critically important issue," Goldwater added.
To date, neither CTIA, PCIA, NWSA nor TIRAP have responded to the RFI.