Cell phone service was restored Tuesday at about 8:00 p.m. after a major outage in the southeastern United States that began approximately five hours earlier in the day.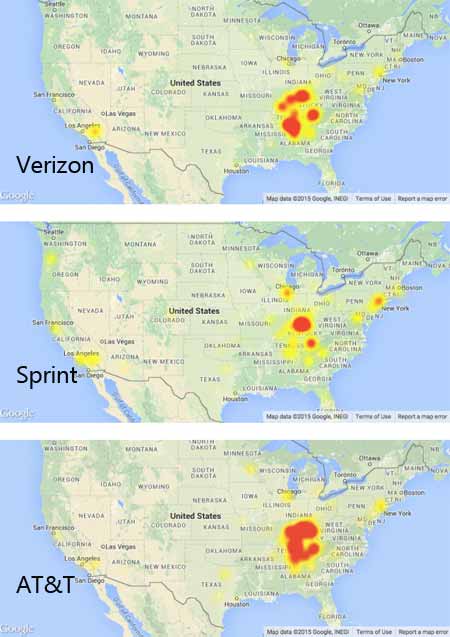 In a statement issued by AT&T at 10 p.m., the carrier said: "Wireless and wireline service has been restored for all customers in parts of the Southeast affected by a hardware-related network issue. Our engineers completed repairs and service is running normally.  We apologize for any inconvenience."
The outage affected a number of carriers including AT&T, Verizon, T-Mobile, Sprint, U.S. Cellular, and Cricket.
U.S. Cellular issued a statement during the outage saying cell phone carriers "use a third-party vendor to transmit traffic from cell sites to wireless devices," and that vendor was experiencing a major outage. They said two of the vendor's routers were down, causing the service disruption.
Kentucky Emergency Management officials said the outage was caused by a fiber line that was cut near the Kentucky-Tennessee border, according to WHAS11 in Louisville.
Oftentimes  in widespread outages it has been found that the cause has been carriers' shared backhaul architecture, which ties the cellular networks together and in some cases is operated by a third party.
On downdetector.com, an online site which monitors problems experienced by wireless networks, more than 11,000 complaints regarding AT&T were reported Tuesday.
As of Wednesday morning, none of the carriers had identified who the culprit was for lost service. It is expected that the FCC will require carriers to identify why they lost service and what measures can be put in place to ensure better connectivity.