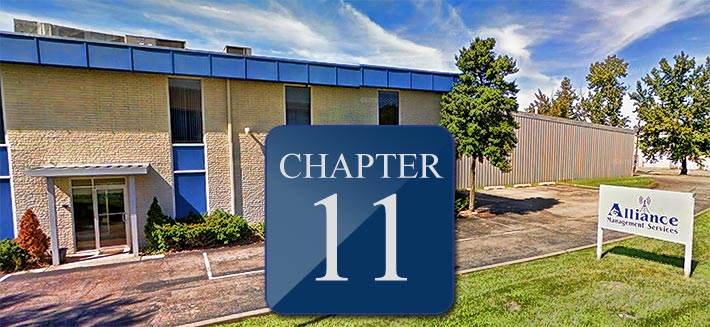 Cell site project management and construction company Alliance Management Services of Louisville, Ky. posted on their Facebook page last year that "2013 was practice, 2014 was the warm up and 2015 is game time". But the company's game plan proved to result in a failed opportunity and Alliance filed for Chapter 11 bankruptcy reorganization with U.S. Bankruptcy Court or the Western District of Kentucky last month, owing contractors and vendors millions of dollars.
Billing itself on its website as "the largest privately owned tower company in the Southeast United States," Alliance said in its filing that it had less than $50,000 in assets, but owed  between $2 million and $10 million.
Two contractors will incur the biggest loss with Alliance owing Paragon Facilities Corp of Shreveport, La., $371,204 and cell site developer Tift Technology of Tifton, Ga., $293,212.
Alliance also left unpaid debts totaling  $187,748 from leases or purchases of test equipment from Electro Rent and TRS-RenTelco.
Almost all industry accessory suppliers were not paid, with TESSCO being owed the most at $41, 872.
Formed in 2009 in Grayson, Ky., and later moving to Louisville in 2013, the principal officers listed, according to filings with the Kentucky Secretary of State's office, are Ray Ragland and Keith Burchett.
Of the almost 200 creditors, the top 20 are:
| | |
| --- | --- |
| Paragon Facilities Corp. | 371,604 |
| Tift Technology | 293,212 |
| CNI Services | 139,968 |
| Electro Rent | 121,464 |
| Sabre Industries | 106,890 |
| Curneal & Hignite Insurance | 95,581 |
| MC Communications | 77,935 |
| Watford Underground | 77,150 |
| Alpha Telecom | 73,692 |
| Integration Technologies | 66,900 |
| TRS-RenTelco | 66,284 |
| Rohn Products | 47,565 |
| Mills Supply Co. | 45,990 |
| Maxim Crane Works | 44,501 |
| Small Brothers LLC | 42,942 |
| TESSCO Inc. | 41,872 |
| We-Bore-It | 41,130 |
| Central Rent-A-Crane | 40,771 |
| Caelo Communications Inc. | 39,750 |
| Falco Drilling Company | 37,500 |