AT&T says that it's attracted to bidding for the FirstNet contract — the federal government's plan for a nationwide wireless broadband network dedicated to public safety.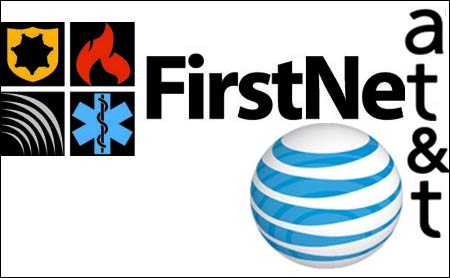 Verizon has been widely considered a solid front-runner in the project. The request for proposals is expected this month on a project that could cost $20-$30 billion. At that time it will become known whether or not all construction labor rates will have to be contracted under the Davis-Bacon prevailing wage guidelines for the federally funded project.
John Donovan, AT&T's senior executive vice president of technology and operations, said at a Citigroup conference in Las Vegas that AT&T views the FirstNet contract "as a rare event."
"It's a good opportunity for us," Donovan said. "The timing of the spectrum, the position of the spectrum, the customer opportunity that comes with it — it's a rare event, so we're going to pursue it aggressively."
FirstNet will use airwaves in the D block of the 700 MHz frequency band.
FirstNet CEO Mike Poth said yesterday at Citi's Internet, Media and Telecommunications Conference in Las Vegas that the winning bidder will have to make a "significant investment" to deploy the first-responder network.
"We're contemplating a pretty significant long-term contract of 20 to 25 years, which should give ample time for the prevailing vendor to not only monetize but get a significant return on their investment in the outlying years," Poth said