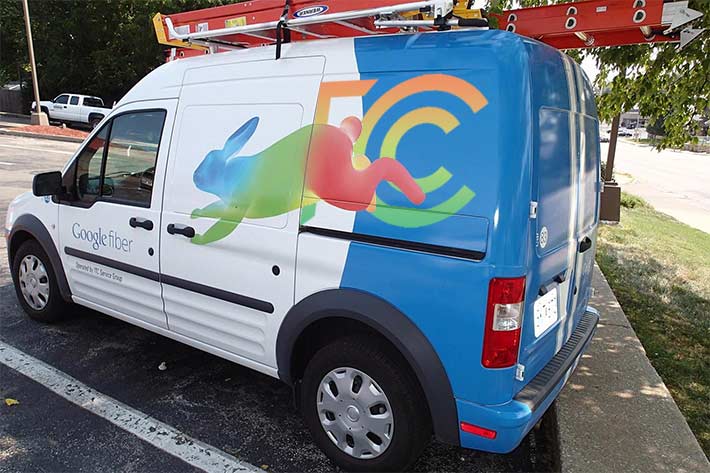 The Federal Communications Commission issued a statement Monday related to a lawsuit filed by AT&T (Bell South) against Louisville, Ky., stating that the city's One Touch Make Ready (OTMR) policy, a pole attachment ordinance, does not conflict with federal regulations.
Kentucky is one of 20 states that have certified that they regulate their own pole attachment terms and conditions that allows them to avoid federal oversight.
"As a general matter, promoting the deployment of competitive broadband infrastructure through one-touch make-ready policies is consonant with the goals of federal telecommunications policy, the Communications Act, and applicable FCC regulations," said Benjamin Mizer, Principal Deputy Assistant Attorney General, in his statement of support.
The new ordinance allows new internet service providers to move existing lines on utility poles in one session; whereas, each existing provider was previously required to move its own line to make room for an additional cable.
The process would often take several months for a new company to provide its services.
"BellSouth maintains in its motion for summary judgment that the Louisville Ordinance conflicts with, and is therefore preempted by, the federal pole-attachment rules promulgated by the Commission under Section 224," the FCC said in its filing. "That argument is wrong as a matter of law."
The FCC said that "the federal pole-attachment regulations do not apply in Kentucky because Kentucky has filed a certification invoking reverse-preemption under Section 224(c) and has thereby opted out of the federal pole-attachment rules."
Google Fiber has been an advocate of OTMR ordinances.
"We're pleased to see that the Federal Communications Commission this morning filed a supportive statement in the Kentucky court with regard to the AT&T lawsuit over One Touch Make Ready, a common sense measure passed by Louisville earlier this year to bring superfast Internet to residents more safely and quickly. We fully support the FCC's conclusion that there is no conflict between the federal pole attachment regulations and the principles of OTMR," Google said in a statement.
Although Google Fiber confirmed a number of layoffs last month and  that is was pausing the deployment of ultra-fast broadband in several of the company's markets, it said that service will continue in its existing markets of Atlanta, Austin, Charlotte, Kansas City, Nashville, Provo, Salt Lake City, and The Triangle in North Carolina. The company also said it remains dedicated to promised deployment plans in Huntsville, San Antonio, Louisville, and Irvine.
In Nashville, Google said that of the 88,000 poles in the city that are needed to deploy Google Fiber, over 44,000 will require make-ready work — but only 33 had been adequately prepped by incumbent ISPs.