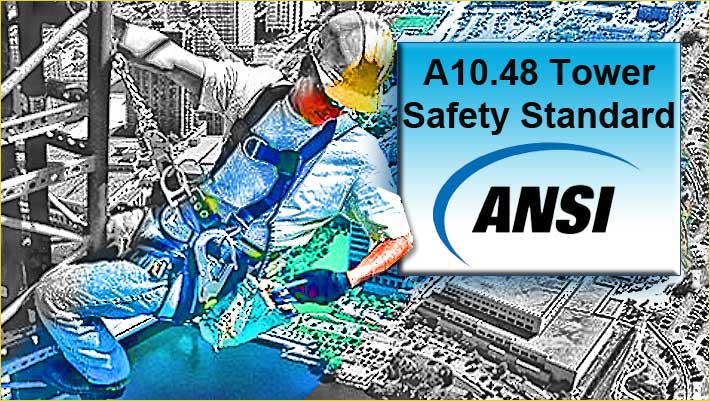 On Aug. 3, 2016, Standards Institute (ANSI) approved the A10.48 Standard, Criteria for Safety Practices with the Construction, Demolition, Modification and Maintenance of Communications Structures, the first voluntary national consensus standard strictly dedicated to protecting workers in the communications tower industry.
Although the standard has yet to be published, National Association of Tower Erectors (NATE) Executive Director Todd Schlekeway, said that the safety organization will continue to educate the industry on the new standard that has been a multi-year accomplishment by stakeholders throughout the country.
He said that NATE will be providing more information in the near future on a webinar focused on the A10.48 Standard as well as how the industry can purchase a copy of the standard through NATE.
An interview with Schlekeway on the A10.48 Standard was published in ASSE's Technical News brief, available here.
It's a must read for those who want to learn about the standard's history, issues and how it will overall affect safety.
The standard, labeled by industry observers as a "game changer" will take effect Jan. 1, 2017.
"The only weakness [in the standard] from my vantage point will be those in the industry that fail to take advantage of this invaluable resource by utilizing it as a primary tool in their daily work activities," said Schlekeway.