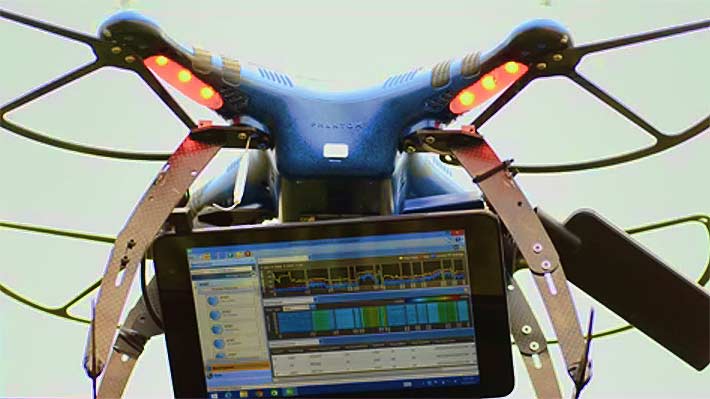 The Federal Aviation Administration made it a lot easier today for a lot of wireless infrastructure companies to operate drones for mapping, safety and other purposes by easing restrictions on commercial drone use with its long-awaited Part 107 ruling.
However, because the tower infrastructure industry is unique with its structures going as high as 2,000 feet, the regulations need clarification from the FAA to adequately abide by them, according to industry observers who poured over them for the first time.
As an example, the regulation states that the maximum allowable altitude an unmanned aircraft can be flown is 400 feet AGL, "and higher if your drone remains within 400 feet of a structure."
That could be interpreted that the drone could be at 800 feet if it was directly above the tower.
Another direction that is confusing is that you must keep your drone in sight unaided by binoculars.  And you must "keep your unmanned aircraft close enough to be able to see it if something unexpected happens."
In order for an operator to be able to see the drone at 400 feet, and possibly 800 feet, would require binoculars.
Previously, commercial drone use required companies to obtain a Section 333 exemption from the FAA that required operators to have a manned pilot's license. A cottage industry sprung up providing assistance in completing the complicated forms, charging thousands of dollars.
But, according to Part 107, commercial drone operators will only need to take a written, drone-specific aeronautical knowledge test.
Therefore, every contractor could buy a relatively inexpensive drone, get an employee to become a certified drone operator, and view most structures prior to climbing or maintaining them.
To operate the controls of a small UAS under Part 107, "you need a remote pilot airman certificate with a small UAS rating, or be under the direct supervision of a person who holds such a certificate."
But that poses another problem, according to an industry project manager.
"If I'm reading that correctly, anyone on a crew will be able to take control of the drone if someone else has the certificate. Not good," he said.
An area of concern that will surely arise by major tower owners is what requirements, if any, they will need to put in place on their sites. Representatives of the nation's two largest tower companies said that they would be addressing that issue in the coming months.
The new rule takes effect in late August.
NATE's UAS group is reviewing the regulation
According to Todd Schlekeway, Executive Director of the National Association of Tower Erectors (NATE), members of the NATE UAS Committee are currently reviewing today's FAA Part 107 Small Unmanned Aircraft Rule to determine how the new operational requirements and limitations outlined in the rule impact the future use of this technology in the wireless and broadcast infrastructure industries.
"Through the efforts of the NATE Unmanned Aerial Systems (UAS), the Association is playing a leading role in the wireless industry to facilitate the safe and proper integration of UAS into communications tower work," Schlekeway said.
He believes that the responsible use of UAS at a tower site can complement and enhance the safety and well-being of tower technicians by minimizing the risks associated with climber fatigue, weather, and distractions; while reducing repetitive stress injuries and unnecessary climbs.
"The NATE UAS Committee plans to continue to collaborate with the FAA, other government agencies, members of Congress and industry stakeholders in order to promote the safe and efficient use of this UAS technology at a communication tower site," Schlekeway said.