Federal Communications Commission Chairman Tom Wheeler said yesterday that he had not yet decided on a departure date. Although his tenure technically extends until 2018, it's customary for the current Chairman to step down. However, it is likely that he would not want to stay on as a commissioner.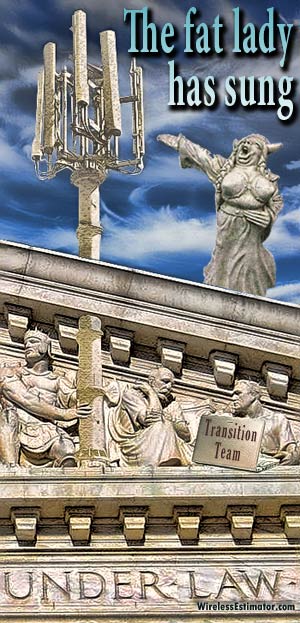 With either option, it appears that Wheeler's influence and incomplete regulatory agenda have come to an end, according to many industry observers.
Concerned that Wheeler might continue, however, the chairs of the House Energy & Commerce Committee and Communications Subcommittee this week officially asked Wheeler to avoid trying to implement any "controversial" or "partisan" efforts in his final months in office.
Yesterday, Wheeler shelved all but one minor issue from the commission's monthly meeting.
"Certain of my colleagues identified the items on today's proposed agenda as controversial and asked that they not be considered today. I hope that this doesn't mean that these issues won't be quickly addressed after the transfer of leadership of this agency," Wheeler said to reporters after the meeting.
As a commissioner, Wheeler would likely not get the support he needs since the Senate has not confirmed Democratic Commissioner Jessica Rosenworcel to a new five-year term and her current term expires when Congress adjourns at the end of the year.
Once President-elect Trump appoints a new Chairman after he takes office, and if Wheeler or Rosenworcel departs the agency, Republicans would be in control and they might possibly try to reverse regulations that Republican Commissioners Mike O'Rielly and Ajit Pai opposed.
In many circles, the interim Chairman is expected to be Pai, and he could possibly be appointed as the FCC's permanent chief.