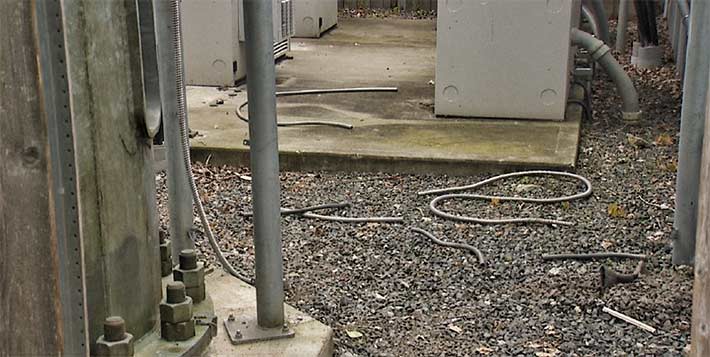 Tower owner Crown Castle and its tenants can thank three Washington men for stopping a copper theft in progress when they observed a suspect stealing wire from a monopole compound and kept the destruction at a minimum
According to police, a Maryville business owner had been experiencing a raft of burglaries, theft and vandalism, and had workers patrol the perimeter of the complex at 88th St. NE on June 30.
While he was investigating, one man noticed a backpack full of cut wire and then a man jump the fence after he was observed on site.
Two other men joined the chase and the suspect was tackled, hogtied with zip ties and held until authorities arrived, according to KOMO News.
Nicholas Patrick Morriss, 28, was arrested and charged with first degree malicious mischief and second degree burglary.
However, the three captors' enthusiasm most likely had waned when they learned that prosecutors did not request bail, instead asking that Morriss not return to the scene of the crime even though he had previously been arrested in the same county in late May for felony burglary.