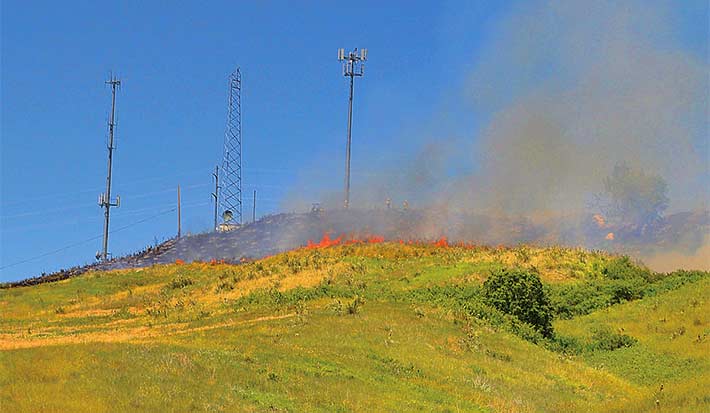 Tower techs welding on a communications tower yesterday afternoon started a grass fire that burned several acres in Pierre, S.D. on top of a hill where several towers are located north of HIlger's Gulch.
According to Piere Fire Chief Ian Paul, about 30 firefighters were required to put the fire out that was being fanned by 40 mph winds.
After about an hour and one-half, firefighters believed they had the grass fire out, Paul said, but it started up again for a short while and was again extinguished. But it started up again for short while before being extinguished again, he said.
"There were no injuries and no structures were threatened," Paul said in an article in the Capital Journal.
The article did not identify who the contractor was or the owner of the tower.
The largest and most expensive tower-construction-related fire in America was caused when a tower worker accidentally touched off a wildfire on Santa Catalina Island in Calif. in 2007.
Dennis Hunt was sentenced in Long Beach Superior Court to serve 90 days in jail and ordered to pay what might reach more than $5 million in restitution to victims of the fire.
Hunt started the blaze while cutting a guy wire on KBRT-AM 740's tower.