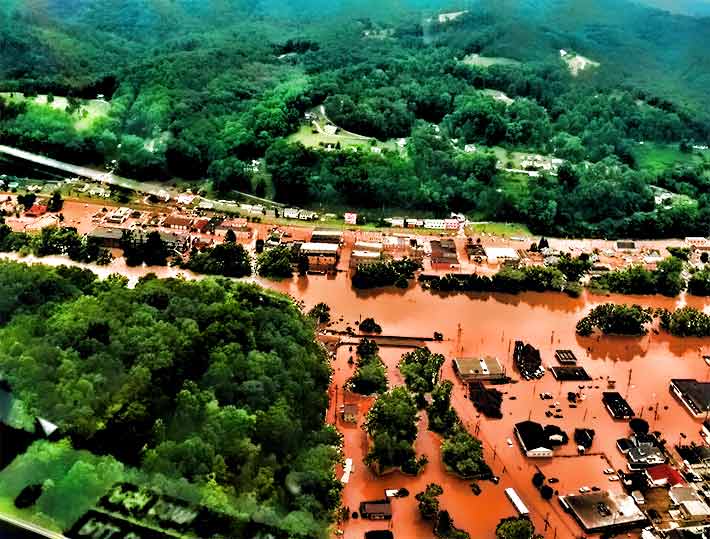 Tower crews have been working under challenging conditions to restore cell and wireline services to three carriers in West Virginia after massive floods left tens of thousands of customers without communications services.
Frontier Communications, alone, said more than 10,000 of its customers have lost services.
The company said in a news release that the number of outages may fluctuate and possibly increase. As the water recedes, crews may discover fiber cuts and downed lines that were hidden. The numbers also could go up as people gain access to their homes and report their service is out.
A crew was able to run a temporary fiber line across the Elk River to a cell tower after a road was washed out.
Other major carriers said they too are working to restore service.
Sprint and AT&T are having issues because of power outages. They will not say how many tower sites have been affected or give any kind of estimate for when full service will be restored.
Verizon and T-Mobile have not reported any major services interruptions.
State Adjutant National Guard General Jim Hoyer has stressed that it was important for the guard to assist in any way they can to make sure cell towers remained in operation in the impacted areas.