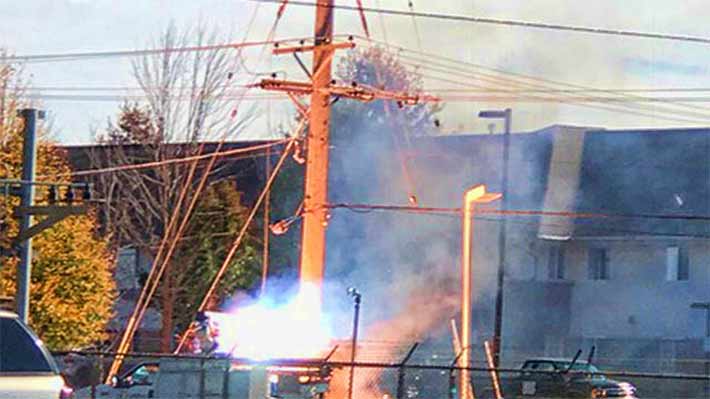 Authorities in Sterling, Ill. Are investigating the death of a telecommunications company worker who was electrocuted yesterday while working on fiber-optic cable when the bucket on his truck came into contact with ComED power line.
Robert Zulauf, 32, owner of Zucru Communications, was pronounced dead at the scene just before 1 pm., according to the Whiteside County Coroner's office.
Another worker, Jordan R.M. Zulauf, 23, was seriously injured in the accident and was airlifted to OSF Saint Anthony Medical Center in Rockford.
It is unknown what the family relationship is between the two men.
Authorities informed Wireless Estimator that they did not know the fiber optic company that the men were working for. Zucro Communications is registered to Robert Zulauf at a residential address in West Chicago.
Photo credit: Kathy Habben