The Society of Broadcast Engineers, the association for broadcast and multimedia technology professionals, announced the results of the 2017 election for the national board of Directors. Jim Leifer, CPBE, was elected as the society's president.
Leifer is senior manager of broadcast operations at American Tower Corporation, Andover, Mass. Regarding the election, Leifer said, "I look forward to serving the Society and its members. I would first like to thank my friend President Jerry Massey. We all appreciate your efforts and leadership over the last two years. I look forward to continuing your outreach to the military. I also look forward to working with the Board of Directors and the membership so we can expand our membership and outreach to the media professionals among us."
Others serving one-year terms as officers, which begin on Oct. 26 are: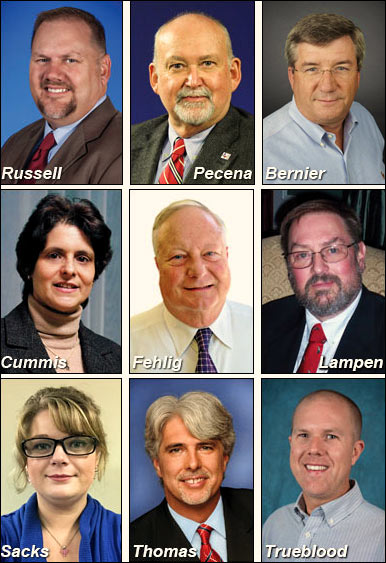 ■ Vice President: Robert "RJ" Russell, CPBE; VP engineering and operations, WTXF-TV; Philadelphia, PA
■ Secretary: Wayne Pecena, CPBE, 8-VSB, AMD, DRB, CBNE; director of engineering, Texas A&M University – KAMU-FM & TV; College Station, TX
■ Treasurer: Jim Bernier, CPBE, CBNE, senior director, Techwood Engineering; Turner; Atlanta
Serving two-year terms on the board of directors, which also begin Oct. 26 are:
■ Andrea Cummis, CBT, CTO; managing partner, AC Video Solutions; Roseland, NJ
■ Mark Fehlig, P.E., CPBE, 8-VSB, CBNT; senior systems engineer, Jampro/Alan Dick Antennas; Walnut Creek, CA
■ Stephen H. Lampen, CBRE; multimedia technology manager/product line manager – entertainment products, Belden; San Francisco
■ Kimberly K. Sacks, CBT; director of engineering, iHeartMedia; Loveland, CO
■ Barry Thomas, CPBE, DRB, CBNE; director of engineering, KSE Radio; Denver, CO
■ Kevin Trueblood, CBRE, CBNT; director of engineering, WGCU Public Media; Estero, FL
The national board of directors of the SBE is responsible for the development of policy and determines the programs and services the society provides to its more than 5,000 members. Those elected will begin their terms on Oct. 26, 2017, during the SBE Membership Meeting.
They will join the other five directors who have another year remaining in their terms (Kirk Harnack, CBRE, CBNE; senior systems consultant, Telos Alliance; Nashville, TN; Vinny Lopez, CEV, CBNT; chief engineer, WSTM/WTVH/WSTQ-Sinclair Broadcast Group, Syracuse, NY; Jason Ornellas, CBRE, CRO; director of engineering, CBS Radio Sacramento; Sacramento, CA; Marcelo Sanchez, CPBE; director of broadcast operations and engineering, WFOR-TV/WBFS-TV; Miramar, FL; Justin "JT" Tucker, CSRE, AMD, CBNE; regional director of engineering Southwest, Cumulus Media Charleston; Charleston, SC) and Jerry Massey, CPBE, 8-VSB, AMD, DRB, CBNE, who becomes the immediate past president. Jim Bernier had one year remaining in his director term, so a replacement will be appointed to fill the remainder of that term when the new officers and directors are in office.
The SBE National Meeting will be held Oct. 25-26, 2017, in Denver in conjunction with the Rocky Mountain Audio Video Expo (AVX).