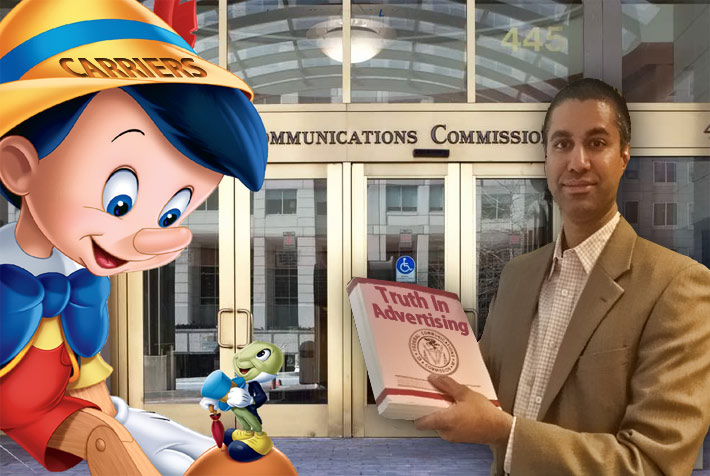 Commentary
Although the nation's four major carriers are reporting cell site outages in affected areas of Hurricane Irma to the FCC, and the Commission is providing daily compilations for a snapshot in time, such as today's outages in Florida of 13.4%, carrier public relations officials are beginning to spin their hardened site assets at speeds off the Saffir-Simpson scale.
On Tuesday, at the Goldman Sachs Communacopia Conference, AT&T Chairman and CEO Randall Stephenson singled out Florida and said that 25% of the carrier's sites were down, and that virtually all of the affected sites were having power resupply problems.
At the time, all affected cell site outages totaled 24.6% in Florida, which appears to have put Stephenson's subscriber outages higher than his two trailing competitors, T-Mobile and Sprint which have a total of 29% of the nation's subscribers versus AT&T's 33%, which trails Verizon's 36%.
Stephenson seemed to be promoting the discouraging outage news to pitch analysts on their FirstNet project  because with a hardened network "you can use these airwaves for commercial purposes if the FirstNet community is not using them, but you have to have what we call a ruthless preemption capability; meaning; a Hurricane Irma happens, you clear the airwaves and that network is used just for the first responders," Stephenson said.
It's unclear as to how that would benefit his subscribers that are not first responders.
Individual reports filed by carriers are confidential, allowing them to boast about their cells on wings, drone inspections and their customer concerns, rather than addressing with verifiable data how hardened their cell sites were in relationship to their competitors.
After Hurricane Sandy hit New Jersey in 2012, a Verizon spokesperson said that 94% of the carrier's cell sites were up and running in the affected areas a day later, at a time when the FCC said that 25% of all cell sites were down.
Either Verizon with 34% of the nation's subscribers at that time was being disingenuous or outages for AT&T and other carriers were disastrous.
Six days later Verizon boasted that they were at 99%, and AT&T jumped in the same day stating that more than 98% of its cell sites were working across the storm region, while the FCC was reporting that Sandy's cell site outages were at 19%.
When the FCC floated its trial balloon for a network outage reporting system some wireless providers were reportedly concerned about their cell sites' ability to withstand catastrophic incidents and the quid pro quo was strict confidentiality that would prevent a FOIA request to track individual carrier outages.
FCC Chairman Ajit Pai and Commissioner Mignon Clyburn will be in Florida on Monday to inspect the damage caused by Irma.
Clyburn said in a statement, "We are reminded of the essential role that communications services play in keeping consumers safe and informed."
It would be helpful if she would also inform carriers that they can't play with recovery statistics, unless they are willing to publicly share the number of actual sites that are reported to the Commission.