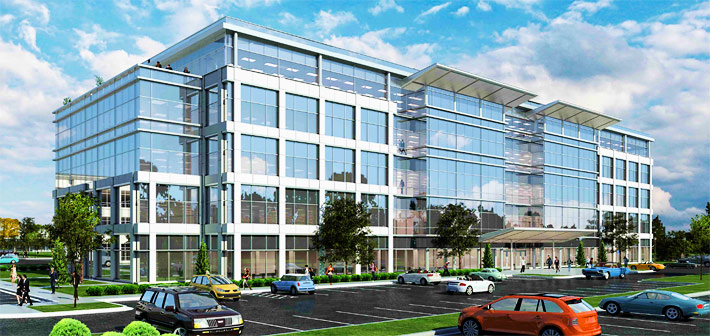 CTI Towers, one of the nation's largest privately-held tower companies, announces it will be relocating its corporate headquarters to Cary, NC. CTI has been based in the Boston market since its inception in 2011. CTI will be moving to the Highwoods property at 5000 CentreGreen Way, and will commence operations at the location beginning in February, 2018.
"With our continued and accelerated growth, and our office lease coming to expiration, we were going to have to relocate. After looking at multiple locations and options, we determined Cary presented the best opportunity for us to continue our growth trajectory," stated CTI's CEO, Tony Peduto. "Our CFO, Shane Ward, was instrumental in analyzing each market and at the end of the analysis, Cary proved to be ideal for CTI."
CTI recently announced the acquisition of over 360 towers from Mediacom Communications, giving the company over 1,000 tower assets to offer to wireless customers in need of tower space. As the demand for data delivered over wireless networks continues to grow at staggering rates, the wireless carriers need to add additional cell sites to ensure enough capacity exists to handle the demand. CTI believes it is well-positioned to assist the carriers in their deployment goals.
The Raleigh market is a fast-growing region and there has been in influx of talented people into the area. Couple that with almost 70% of students that go to school in the area actually stay in the area, the labor pool is strong for companies relocating to the capital district.
"All of our major customers, as well as other tower companies, have a presence in the market so we believe we will have the ability to attract people with wireless experience. CTI is continuing to grow, and we will need to hire talented people in the market," said Peduto. CTI plans to add 25 employees in its initial hiring stage in 2018.
To view the nation's Top 100 Tower Companies, click here.