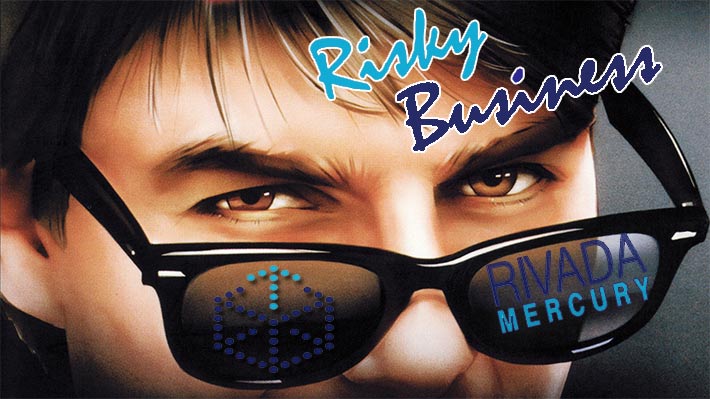 According to documents released by the U.S. Court of Federal Claims, FirstNet's Source Selection Authority (SSA) said one of the reasons that Rivada Mercury did not make the competitive range for bidding for the nationwide public safety network that was awarded to AT&T on Thursday was because "Rivada's proposed strategy was risky because it utilized aggressive business assumptions."
The SSA also concluded that Rivada's business model contained inherent risks that could negatively impact its financial sustainability. "These included Rivada's need to secure substantial third-party financing and its dependence on Band 14 device adoption, which it did not demonstrate it could secure."
In addition, the SSA found that "certain cost elements" in Rivada's proposal were not reasonable. In particular, the SSA observed that "Rivada's proposed 'Payments to Contractor' amounts were materially overstated."
According to the court opinion, which was originally issued under seal, and the parties were given the opportunity to request the redaction of competitively sensitive information, Rivada's contention that it received unequal treatment with respect to teaming agreements and subcontracts was entirely without merit.
"Thus, to successfully complete performance, Rivada would need to enter into hundreds of subcontracts to complete the work it could not perform itself; but it lacked relevant experience managing subcontractors in ordinary settings, let alone in completing projects of this size and complexity. By contrast, because of its own capabilities, AT&T would need to enter fewer subcontracts; at the same time, it already had deep experience managing subcontractors in large-scale projects. Given this disparity, it was reasonable for the government to conclude that AT&T's lack of executed subcontracts posed less of a risk to the NPSBN's success than Rivada's facially similar deficiency," said Judge Elaine D. Kaplan.
"In sum, Rivada's claims of error in the agency's evaluation all lack merit. Accordingly, the Court lacks any basis for disturbing the conclusions reached by the SSA. Whether subject to 'close scrutiny' or some more deferential standard, Rivada's exclusion from the competitive range was not arbitrary, capricious, or contrary to law," wrote Kaplan.