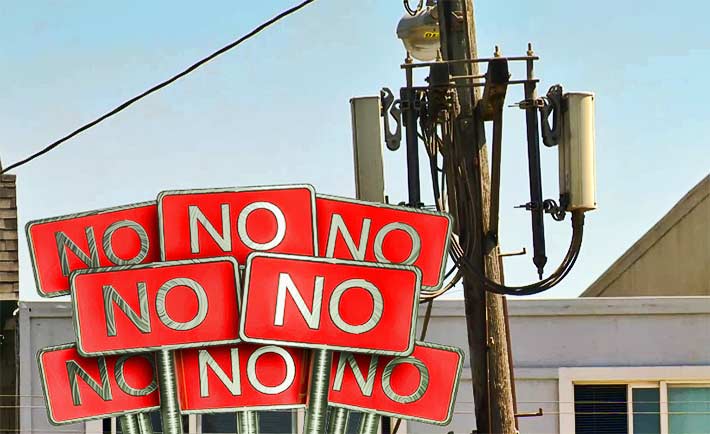 The State of Michigan Public Service Commission has approved Mobilitie Management LLC's application to provide facilities-based basic local exchange service throughout the state, but the Commission's approval doesn't provide the California-based company freedom to provide distributed antenna systems (DAS) or provide installations without obtaining required building permits.
In its approval, the Commission noted that based upon the concerns expressed by Julie Ginevan, Senior Department Analyst, "the Commission reminds the applicant that a license to provide basic local  exchange service does not constitute authority for providing other services, such as Distributed Antenna System networks, nor does it circumvent the requirement to obtain the necessary permits from municipalities to access their rights-of-way."
In testimony before the Commission, Christopher Glass, Vice President of Network Strategy for Mobilitie Management, said, "Because Mobilitie Management cannot say at this time how customer demand will develop in Michigan, it is seeking authority to provide service through resale and through installation of its own facilities, so it can quickly and efficiently deploy its services to best serve its customers."
The Commission also approved a second application by Utility Network Authority MI, LLC. Utility Network's parent company is Interstate Transport and Broadband, LLC, and it is affiliated with Mobilitie Holdings, LLC, Mobilitie, LLC and Mobilitie Management, LLC.
In June, according to an article in The Wall Street Journal, Mobilitie CEO Gary Jabara said the different names make it easier for local officials to understand the status of his firm.
However, he said that in the future, the company will most often use the name "Mobilitie" in dealings with local officials.
Also in June, Mobilitie submitted an application to the City of Kalamazoo for the installation of four new small cell facilities "that will address ever-increasing mobile data demands that currently exist in the public rights-of-way."
The following month the city attorney denied the application, stating that the application lacked engineered drawings showing the precise locations and, according to city ordinance, Mobilitie is required to obtain a waiver from the Planning Commission to locate facilities in the right of way.
Last month, Mobility said it would agree to apply for approvals it should have gotten in Prince William County, Va. after it installed its equipment along rights-of-way.
Although the company did receive tentative permission from the Virginia Department of Transportation, they did not receive local approvals. The county has ordered Mobilitie to take their equipment down, but the company has appealed those notices to the Board of Zoning Appeals, according to WTOP.