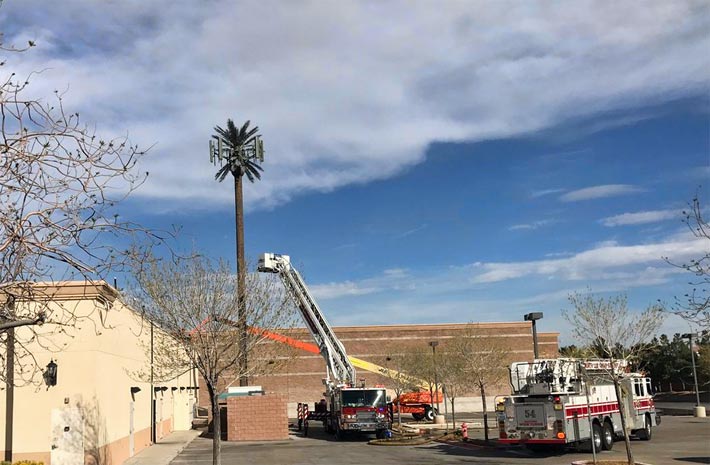 A tower tech has recovered after being stung by hundreds of bees on March 15 in Las Vegas as he was working on a monopalm, according to authorities.
The North Las Vegas Fire Department responded to a tower on Craig Rd. and Ferrell St. where a crew was working on the site and the bees started stinging them.
One worker was treated at the scene, but another was transported to a hospital in stable condition.
Two firefighters were also injured in the bee attack. Authorities contacted by Wireless Estimator said that they could not release the name of the worker or his company.
Bees were a common concern from tower technicians replying to OSHA's question as to what hazards are present in communication tower work.