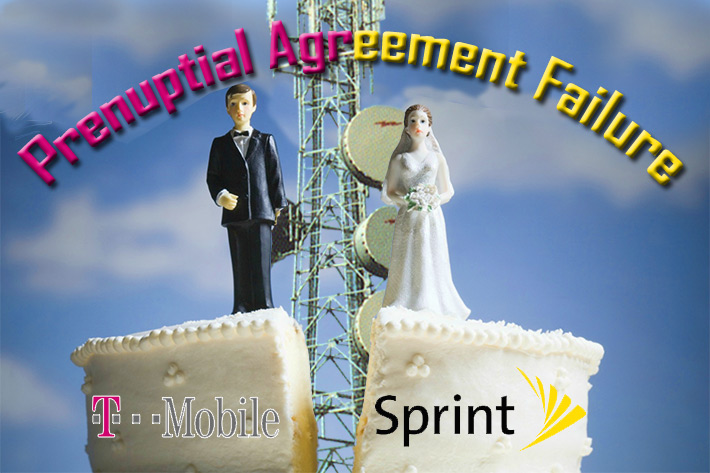 T-Mobile announced that it has ceased talks to merge with Sprint, as the companies were unable to find mutually agreeable terms.
"The prospect of combining with Sprint has been compelling for a variety of reasons, including the potential to create significant benefits for consumers and value for shareholders. However, we have been clear all along that a deal with anyone will have to result in superior long-term value for T-Mobile's shareholders compared to our outstanding stand-alone performance and track record," said John Legere, President and CEO of T-Mobile US, Inc. in a release.
"Going forward, T-Mobile will continue disrupting this industry and bringing our proven Un-carrier strategy to more customers and new categories – ultimately redefining the mobile Internet as we know it. We've been out-growing this industry for the last 15 quarters, delivering outstanding value for shareholders, and driving significant change across wireless.  We won't stop now."
"While we couldn't reach an agreement to combine our companies, we certainly recognize the benefits of scale through a potential combination," Sprint President and CEO Marcelo Claure said in a statement. "However, we have agreed that it is best to move forward on our own."
It appears that the news bolstered interest in tower company stocks. American Tower Corporation was up $8.06 (5.67%) today at closing; Crown Castle, $5.30 (4.98%); and SBA Communications, the biggest gainer at $9.89 (6.4%).
The announcements mark the latest failed attempt to combine the third- and fourth-largest U.S. wireless carriers, as Sprint parent SoftBank Group Corp, and T-Mobile parent Deutsche Telekom, show unwillingness to part with too much of their prized U.S. telecom assets, and who should lead the merger.
A combined company would have had more than 130 million U.S. subscribers, behind Verizon Communications Inc and AT&T Inc.