Two painters were rescued from a cell tower near the old Belleville Police Station today in Belleville, Ill.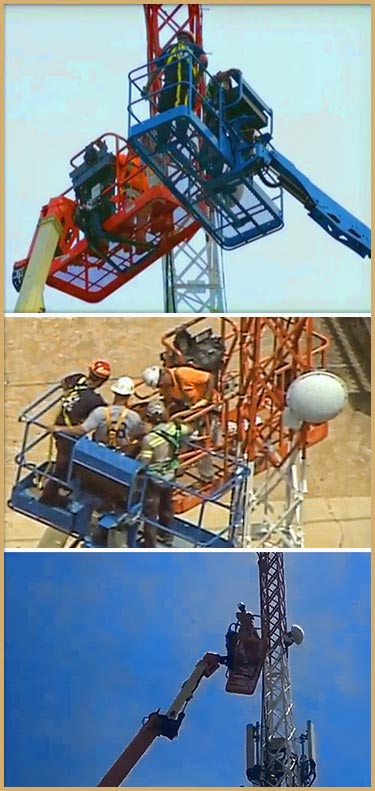 The men were painting the tower and were using a rented lift. Officials said their bucket was more than 120 feet high when it got stuck.
Emergency crews were called in and two firefighters used a separate lift for the rescue. The whole ordeal went on for over two hours. It took two separate attempts to get the painters down.
The streets around the area were blocked off until the rescue was complete. There were no injuries, but the men were hot and thirsty.
Belleville Fire Chief Tom Pour said the men seemed to be hot but otherwise fine. They expected to be working in the heat, but did not have any water with them, Pour said.
By 3:45 p.m., the malfunctioning crane had been removed from the communications tower, after repairmen from RG Rents fixed electrical problems that caused the issue.
The city's tower was being repainted as part of a multimillion-dollar renovation at City Hall.
The men did not talk to the press following their rescue. Pour did not have the names of the tower painters or their company